Nathan wins points on Dan Snyder case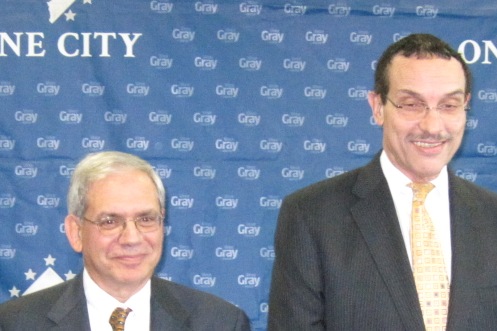 D.C. Attorney General Irvin Nathan hasn't weighed in on the merits of a $1 million lawsuit filed by Redskins owner Dan Snyder against the Washington City Paper after it published "The Cranky Redskins Fan's Guide to Dan Snyder," but last week he filed court papers defending a D.C. law designed to protect citizens against lawsuits not meant to succeed on merits, but to punish defendants with long and costly legal battles.The Anti-SLAPP (Anti-Strategic Lawsuits Against Public Participation) Act was introduced by at-large Councilmembers Phil Mendelson (At-large) and Mary Cheh (Ward 3) and enacted last spring. Snyder's lawyers said in court documents that "while Congress delegated to the D.C. Council the right to legislate local issues, it specifically prohibited the Council from passing legislation to create or modify the procedures used to adjudicate cases filed in the D.C. Superior Court." The Act, Snyder says, violates the Home Rule Act and is therefore unconstitutional. Flag on the play, Nathan said in a nine-page response. Banning strategic lawsuits against public participation, he wrote, "could have a profound impact on the rights of political participants in the District of Columbia."
Indeed, Snyder's argument would take the District down a path pock-marked with examples of excessive federal limits on public speech -- including intimidation of anti-globalization demonstrators and persecution of so-called "eco-terrorists" whose main crime in many cases is holding a set of progressive ideas that are not yet accepted by the mainstream. Criticism and progressive thinking, which can make any of us uncomfortable, are protected by the First Amendment and have led to life-saving evolution of human civilization. In America, we need to maintain a safe place to debate, demonstrate, and conduct a national discourse. In the District more than anywhere, civic and free speech rights are precious. Mr. Nathan's opinion, entered into the Snyder-City Paper suit, is both commendable and correct.