My Personal Wellness Pledge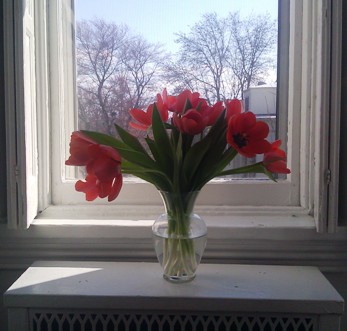 So two weeks ago, in honor of Lent, I gave up artificial sweetener. Really, my main worry was how I was going to drink my eight daily cups of coffee (which usually contain two Splendas and lots of skim milk). The switch to black coffee actually hasn't been that challenging. Harder than expected is my once-in-a-while craving for a Diet Coke, which has been gnawing at me for about four days now. I have found myself re-reading the recent NY Times article on the association between diet sodas and heart disease to help maintain my resolve.
Having given up artificial sweetener, I thought I might as well look at the rest of my lifestyle and make some adjustments to my health and wellness habits. I might have been inspired by SpaFinder's Wellness Week pledge. Or by Hillary Leeb's weekly health tips. Or by the fact that my "fat pants" are feeling a bit tight and that bathing suit season is around the corner. In any case, here are the rest of my healthy living resolutions, which I have been steadily following for about 10 days now:
1. No artificial sweeteners; as I mentioned, this means no Splenda in my coffee, and no more Diet Cokes, at least until Easter (although I will try to kick the Splenda habit forever)
2. Drink at least 32oz. of water per day.
3. Take one Emergen-C every day (I love the Super Orange flavor); this is helping me with resolution #2.
4. Eat my vegetables first, at least at lunch and dinner. That means a salad first. Before anything else.
5. Go to the Dupont Circle market every Sunday that I am in D.C.; I love love love this market, and one trip there means that I have veggies for the entire week (see resolution #4 above). Also, benefit #2 is fresh flowers for the house.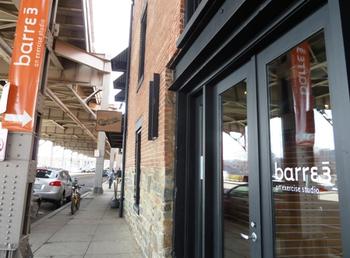 6. Go to Barre 3 twice per week; I really have no excuse to not go as this is literally around the corner from my office. LeeAnne Cress, also known as the "evil redhead" given how hard her classes are, is my current hero and girl crush. If I can get half as toned as she is, I will be really happy with myself. In the meantime, every muscle in my body hurts…
7. Run once per week, to get in some cardio. My current favorite run is the Memorial/Key Bridge loop.
Let's see how long I can keep this up …