My New DC Holiday Tradition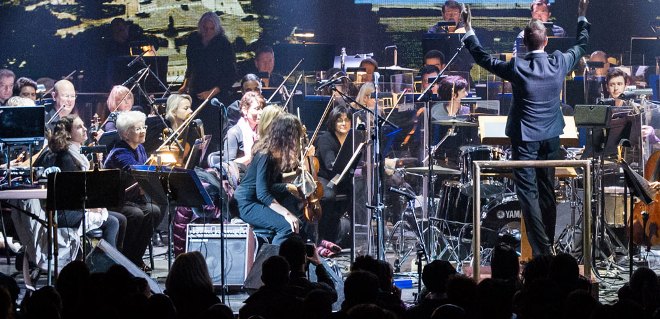 This time of year is filled with traditions, and I just created a new one.
Before moving to DC, when I lived in Boston, I used to go see the Nutcracker every December with a close family friend. Somehow the music and the act of doing something cultural in a season often overcome by consumerism always managed to remind me what the holiday spirit is all about.
After 12+ years in DC, I created a new version of this tradition. Last week my husband and I went to see Handel's Messiah at the Kennedy Center, performed by the National Symphony Orchestra.
Every year this performance comes to DC for four or five evenings of magic and emotion. In three parts, this two-hour oratorio composed in 1741 and premiered on April 13, 1742 in Dublin, brings the beauty of Handel's composition, of soprano and tenor voices, of an amazing orchestra, and of course the choir.
While when it premiered in Dublin, the proceeds of this piece went to help three charitable organizations, the figurative interpretation of music historian Charles Burney's quote is exactly what I felt that evening: this piece "fed the hungry, clothed the naked, and fostered the orphan."
Three aspects of the evening stand out for me.
First, being in the Kennedy Center. This hall is so large and impressive it served as a reminder of how small we all are and how insignificant my concerns are compared to the beauty of the world.
Second, I saw a female conductor for the first time. Nathalie Stutzmann was outstanding in leading the musicians, and somehow the fact that she is a woman made a difference to me.
Finally, we dined at Marcel's before the show, which was the perfect civilized start to the most special evening. Their car service to the Kennedy Center was the cherry on top of a perfectly magical evening.