Music On The Lawn Every Thursday in September at Grace Church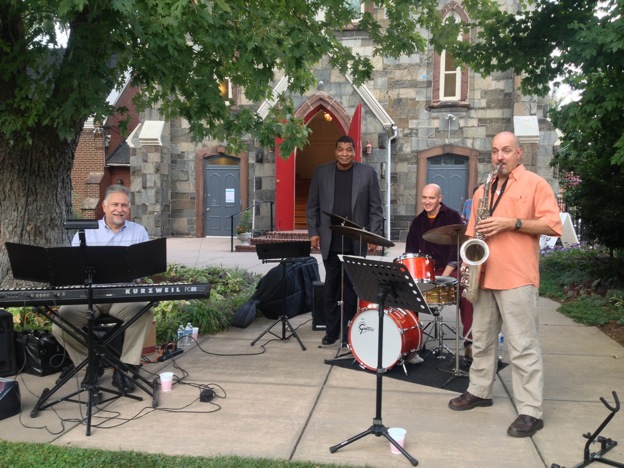 Grace Episcopal Church, Georgetown will present "Music on the Lawn," a series of Thursday evening concerts, during the month of September 2016. All performances will take place on the lawn at Grace Church at 1041 Wisconsin Avenue. For each event, gates will open at 5:30 pm, with music from 6:00 to 7:15 pm. Suggested donation for each event is $10.
Bring a picnic supper, or buy something from the on-site Dog Tag Bakery concession – sandwiches, salads, cold drinks. Seating (chairs) will be available.
Performances are as follows:
September 1: Squeeze Bayou – Cajun & Zydeco dance music of Southwestern Louisiana
September 8: Ira Gitlin & the Backroads Band – Bluegrass & Country; one of the DC area's top honky-tonk country groups
September 15: Machaya (Yiddish word describing something that gives great joy) – Klezmer & more performed by Washington and Baltimore's most experienced, nationally acclaimed, klezmer and rock band
September 22: Cloudburst - Vocalese a la Lambert, Hendricks and Ross, Manhattan Transfer
September 29: Marshall Keys, sax and Herman Burney, bass - great musicians, longtime faithful friends of Grace
For additional information visit Grace Episcopal Church or 202.333.7100 or e-mail office@gracedc.org