Muriel Bowser & Jack Evans to Speak at CAG Annual Meeting May 27th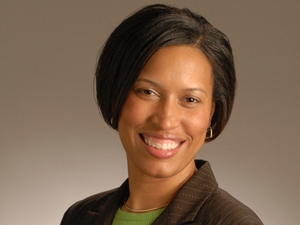 Mayor Muriel Bowser and Councilmember Jack Evans will speak at Citizen's Association of Georgetown's (CAG) annual awards and elections meeting on Wednesday, May 27. The meeting will include the presentation of CAG's prestigious awards to outstanding community leaders for 2015. The reception and annual meeting will be hosted at the Sea Catch Restaurant, 1054 31st Street. Reception at 7:00 pm; Mayor Bowser's remarks and program at 7:30 pm.
Election of CAG officers and four directors for 2015-2016 will also take place at the May 27 meeting - which is the organization's annual meeting. The slate is Bob vom Eigen, President; Jennifer Altemus, Vice President; Barbara Downs, Secretary; Bob Laycock, Treasurer and elected directors Karen Cruse, Hazel Denton, Hannah Isles, and John Rentzepis. Treasurer John Richardson will report on the financial condition of the organization.
Annual Awards:
The prestigious Belin Award will be presented to Barbara Downs for her expert and dedicated work in preserving the historic character of Georgetown.
Dr. Sachiko Kuno will be honored with the William A. Cochran Award for "exceptional efforts to protect and enhance the community's parkland and architectural resources."
The Charles Atherton Award will be presented to Ward 2 Councilmember Jack Evans for "exceptional service by a dedicated public-sector professional for outstanding work preserving and protecting historic Georgetown."
The Martin-Davidson Award to businesses that have contributed significantly to the community will be presented to Foley & Lardner LLP.
There will be a special appreciation award presented to Georgetown University's Lauralyn Lee and Cory Peterson for dedicated and distinguished service to the Georgetown community. And Diane Colasanto will be honored with a special appreciation award for her years of sustained and significant work on CAG's Public Safety and other neighborhood programs.