Muncheez Mania Halloweek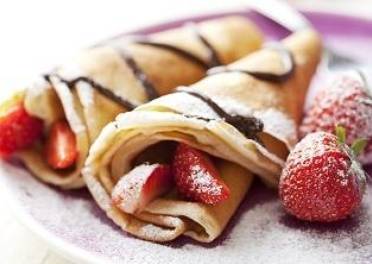 For those who haven't heard about Georgetown's newest hot spot, you are about to. In honor of "Halloweek" (October 31-November 4) Muncheez Mania, located at Wisconsin and M streets, is running a special from 4-7pm each day: buy one crêpe, get one free. Here are the flavors to choose from starting at $3.99:
Nutella, Kinder, Sugar & Butter, Ham & Cheese. You can choose to add strawberries, bananas, and mushrooms for an additional $.99.
For those unfamiliar with Muncheez Mania, there's a street side window for grab-and-go crêpes, on Thursday they stay open until 3:30 am, on Friday and Saturday they keep their doors open until 4:30 am. In addition to crêpes they also serve flat breads, salads, and pizza.
Muncheez Mania is is located at 1071 Wisconsin Avenue. Tel: 202.567.3000