Muddy Water's 100th Birthday Celebration at The Hamilton April 4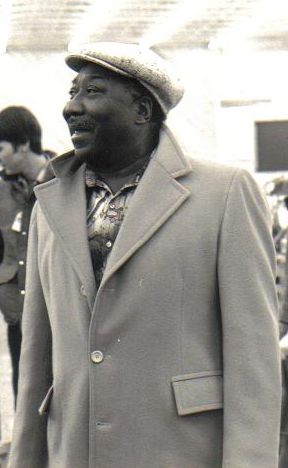 The Hamilton is hosting Muddy Water's 100th Birthday Celebration featuring Commander Cody, Bob Margolin, & The Nighthawks on SaturdayApril 4, 2015. Doors open at 7:00 pm and the show starts at 8:30 pm. For tickets, click here.
Commander Cody
Ever since his wild early days as a front man for the Lost Planet Airmen, the Old Commander has plowed his own path through the fields of the American music scene as one of its few truly unique and iconoclastic figures. His special blend of old-time rock 'n' roll, redneck country, boogie woogie and swing has virtually defined American roots music. Finding the Commander "lost in the ozone" once more, this latest album, "Dopers, Drunks, and Everyday Losers" will delight old and new fans alike with its mix of new songs and classics from the Cody catalog.
Bob Margolin
Steady Rollin' Bob Margolin is a Blues guitar player and singer, carrying on the deep Chicago Blues style and creating his original music today. His shows are known for deep Blues, a wide variety of Blues-based styles, and a friendly good time for his audiences. From 1973-1980, Bob played guitar in the band of Chicago Blues legend Muddy Waters, touring worldwide and recording, and learning to play Muddy's powerful music directly from him. He appears beside Muddy with The Band in the 1978 legendary music film The Last Waltz. In 1980, Bob started his own band. He has won Blues Music Awards for Guitar in 2005 and 2008. Touring full-time today, Bob works with flexible groups of fine musicians, including The Bob Margolin Blues Band and The VizzTone Blues Revue — a flexible revue of artists from the VizzTone Label Group. In 2011, they headlined Blues festivals with Matt Hill (winner 2011 BMA for Best New Artist Debut), Gaye Adegbalola, and Mac Arnold.
The Nighthawks
The Nighthawks sought not so much to reinvent rock and roll, but simply to have it reinvent itself by taking the original ingredients and following—if somewhat loosely—the original recipe. And like good cooks, the individual personalities involved ultimately affected the outcome. The band was over 10 years old and had baffled the mainstream industry before the term "roots rock" was coined to explain the likes of West Coasters like Los Lobos and The Blasters. By then, the affiliation with many of the living blues greats seemed to brand The Nighthawks a "blues band," despite the fact that they played with Carl Perkins as well as Muddy Waters.
The Hamilton is located at 600 14th St NW.