Into the Mouths of Babes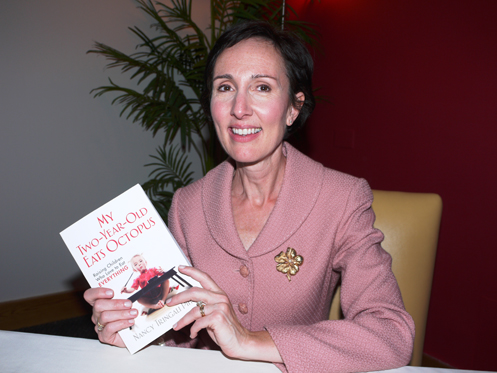 "When did food become age-appropriate?" Nancy Tringali Piho, author of "My Two-Year Old Eats Octopus"asked rhetorically as we savored Chef Michel Richard's pearl pasta risotto.
Image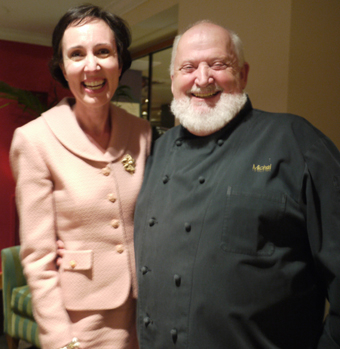 I looked around the room wishing there were more children like Alessandra Johnson here to enjoy this Citronelle experience celebrating Nancy's new book.
Image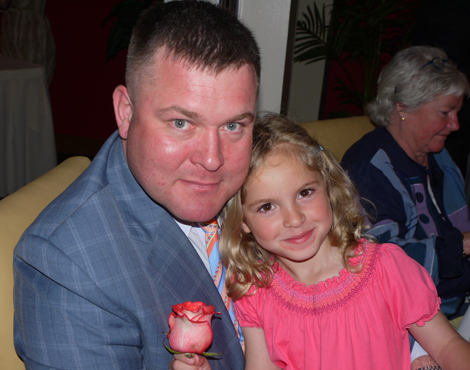 Darry and Alessandra Johnson
So why did a public relations expert with 15 years experience and a host of adult food clients decide to study the eating habits of toddlers? "When our two-and-a-half year old son Willie couldn't get enough of the octopus and ceviche at a Peruvian restaurant on the family's Miami vacation ..." Nancy knew she was onto something.
Image
"The American children's diet is full of the big three: fat, sodium and salt." she continued. "Kids' taste buds are alot more developed than adults. Introduce flavour and texture and they will respond," Nancy explained. By now we were enjoying a luscious kid's sized lobster burger with a crisp Thomas Henry Chardonnay.
Chef Michel with Mel Davis, Citronelle's PR coordinater pictured above.
Image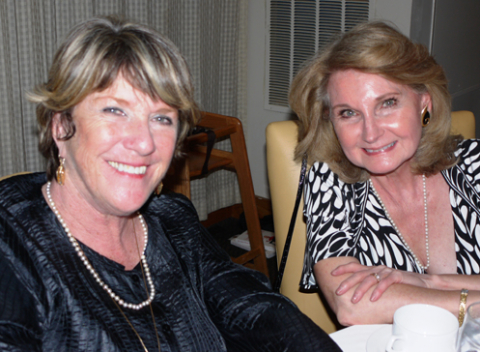 Mary Brett and Barbara Johnson
Image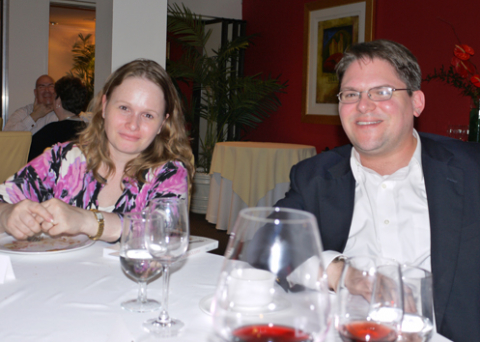 Georgetown residents Theresa and John Mongan
Image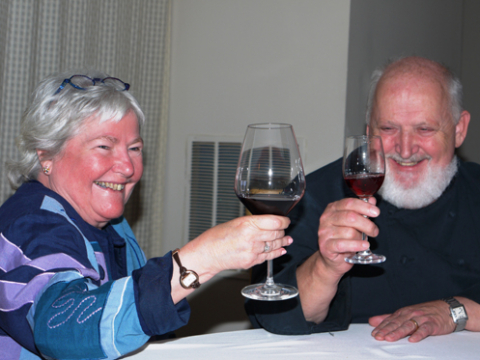 Judy Newman and Chef Michel Richard
Image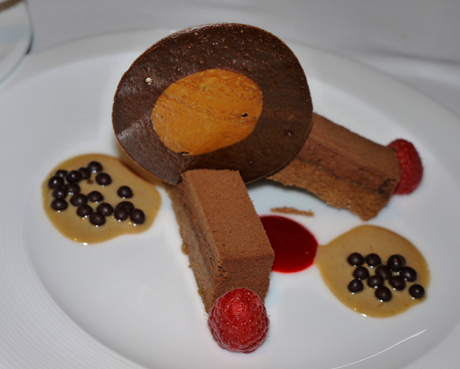 Chef Michels' Chocolate Bar Dessert Sensation
When brother Daniel arrived three years later, Nancy was making her own baby food. And was there anything Willie won't eat? Nancy smiled, "No beef liver." But perhaps that's because his parents aren't too thrilled with it either. And Willie's favorite food? "Thai! Especially pad thai and spicy eggplant."
Chef Michel and friend Larry Shupnick enjoy a little wine on the terrace ...
Image