Culture
|
August 6, 2023
|
Moulin Rouge! The Musical at the Kennedy Center
A spectacular night at the theater.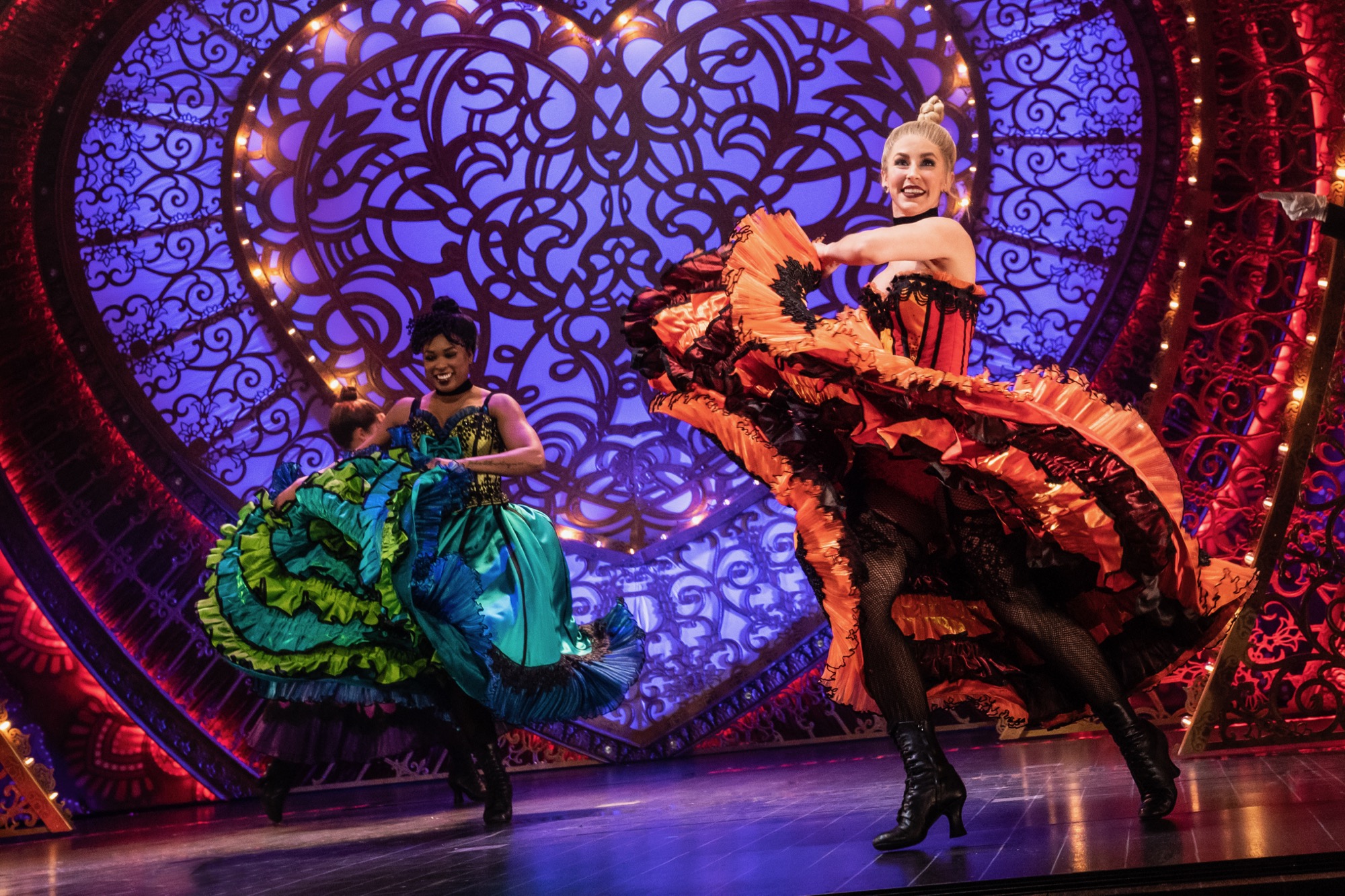 Moulin Rouge! The Musical, is based on the movie by Baz Lurhmann. I never saw the movie, or the show, before seeing it at the Kennedy Center Opera House. But I can't imagine it done better than this production. From the opening chord, to the last scene, you will be mesmerized by all the actors, dancers, music, sets, incredible voices and costumes; which together make this a show not to be missed.
If you have ever been to Montmartre in Paris, and gone to the Moulin Rouge, you know you are entering a fantasy of romance, and excess. You are enveloped in the glitz and glamour. Montmartre is a place where bohemians and aristocrats meet. Moulin Rouge brings them together in a bawdy, spectacular way. You will be entertained with music that runs the gamut from Offenbach to Lady Gaga. You will want to sing along or clap your hands to so many of the songs perfectly brought together to tell this story. 
Moulin Rouge at the Kennedy Center is directed by the very talented, award winning, Alex Timbers, with a book by John Logan.
The love story between Satine (Yvette Gonzalez-Nacer) and Chrisian (John Cardoza) will end with you in tears. They both are great actors, but they will enthrall you with their incredible voices, which electrify the Opera House whenever they are on stage, singing their hearts out. Then there are Toulouse-Lautrec (when I saw the show played to perfection by Denzel Tsopnang) and Santiago (Gabe Martinez), trying to bring the show they have written to be premiered at Moulin Rouge. They manipulate first Christian, and then Santine, into helping them. Then there is the villain in the show, The Duke of Monroth (Andrew Brewer) who is great in his role. There is not one member of the cast who isn't great. They all sing and dance their hearts out throughout this amazing production. 
This show would not be as wonderful as it is without the award-winning creative team which has been put together. The constantly exciting choreography by Sonya Tayeh, and the music supervision, orchestrations, and arrangements by Justin Levine. Then the eye-popping sets by Derek McLane; the spectacular costumes by Catherine Zuber; and the inspired lighting by Justin Townsend. One must recognize the orchestra conducted by Andrew Graham.
This show will sell out fast so I urge you to go online and order your tickets now. Moulin Rouge! The Musical will be at the Kennedy Center Opera House through September 24, 2023.