Mother Nature, The Original Muse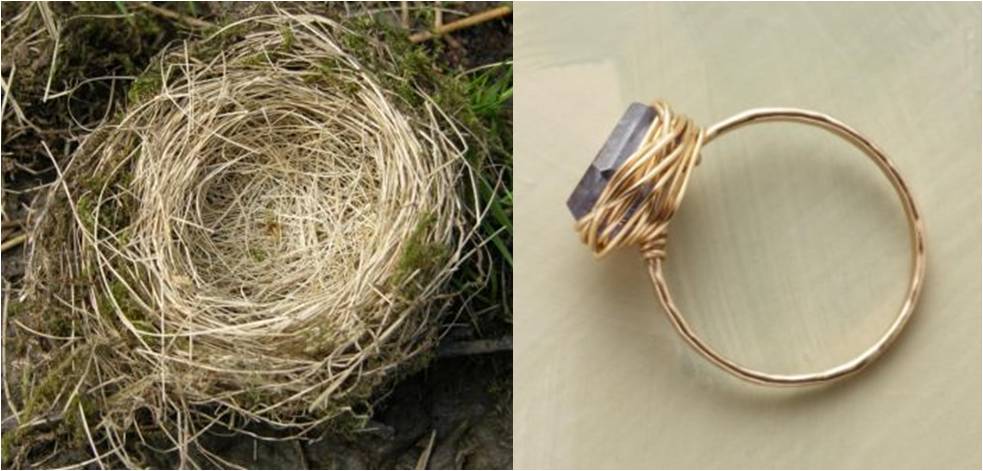 I created the inspiration board below for a client this week. The concept of "bespoke-modern-organic" is specific to this particular project, but it's also an underlying theme I try to channel in my work. I often find that design is at its best when it is inspired by something true and natural. And I don't mean conservative. Mother nature is not exactly bourgeoisie; she rocks some pretty crazy stuff. She informs some of the most interesting, avant garde art and design. She's the perfect muse.
Samples of stone slabs and my Christmas wrapping from last year.
The "bloom" of the coolest plant ever, Asclepias (aka Monkey Balls). A pillow in the new Kelly Wearstler fashion boutique at Bergdorf's.
The underside of a mushroom being prepped for dinner. Several pleating options from a favorite textile manufacturer in the DC Donghia showroom.
The ribcage of a dinosaur skeleton at the Museum of Natural History. A sculpture at Darrell Dean in Georgetown.
A beautiful shell I found on the beach in Chappaquiddick last summer. House of Lavande's Seashell Cuff.
The incredible artist, Julie Wolfe, took this photo in the Amazon rainforest while traveling via the Art in Embassies program. My chic, French friend Sophie wears this delicate, yet modern bracelet with flair.
Thanks ma' for all the goodies!
Tricia xo