Morning Joe's Brzezinski Brings 24/7 Style to J.McLaughlin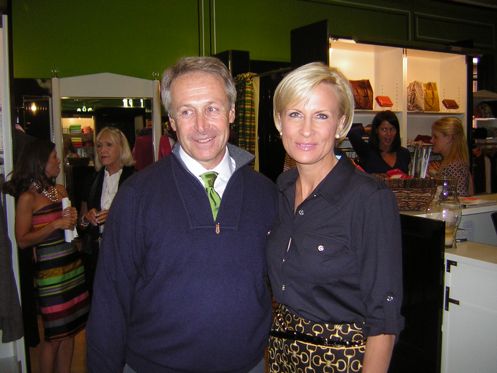 How do you host an event mixing charity, high fashion, brains and fun in Washington? Call a New Yorker. Specifically, call Mika Brzezinski. The brainy, chic anchor of Morning Joe came to J.McLaughlin, the "classic with a twist"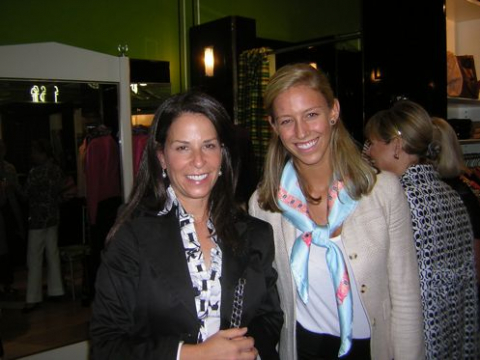 boutique on M Street in Georgetown Tuesday to co-host a fundraiser for Citizens United for Research in Epilepsy (CURE), of which her friend Susan Axelrod (spouse of Obama aide David Axelrod) is Chair and founding member. Axelrod and two other mothers, frustrated with their inability to protect their children from the devastation of epilepsy, joined forces in 1998 to spearhead the search for a cure. Since then, CURE has sponsored over 85 major research projects. Flying in to support Axelrod with J.McLaughlin's help, Brzezinski, an official representative of the boutique, floated amid aisles filled with joyful prints and chic solids greeting old friends like Tammy Haddad and Politico's Mike Allen.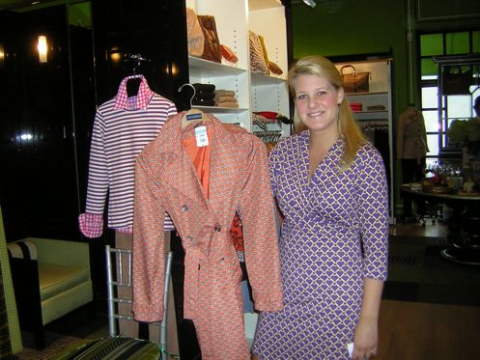 "Mika wears our clothes every day on Morning Joe," said Megan Phillips, who started working in the Bronxville, New York location before becoming Mika's daily stylist. Phillips said pattern options can be limited for TV, but Brzezinski will try anything once. "We're very honest with each other," Phillips said about the anchor. Brzezinski's sophisticated style sense has inspired designs Phillips calls "business chic." Sporting a black, fitting shirt and patterned pencil skirt, the daughter of the Carter administration national security advisor and a sculptor said the clothes are great "on the airplane, to work, and then to a cocktail party with my girlfriends. They're totally appropriate," she said. What looks great now might not have worked as well when Brzezinski was a teenager growing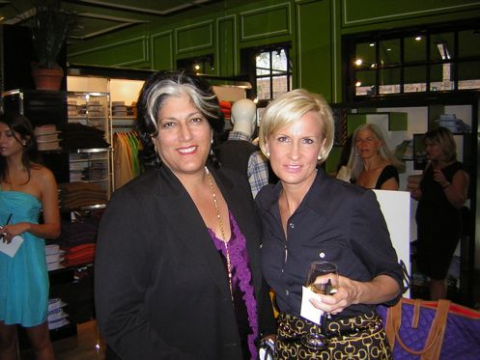 up in McLean and visiting Georgetown to blow off steam. "I crashed that place," she said, pointing to the location of the infamous Crazy Horse on M Street. A few high jinx were well earned -- Brzezinski made it through the Madeira School then two years at Georgetown before transferring to Williams College in Massachusetts. Georgetowners Nancy Jacobson, Gardiner Lapham (a CURE board member) and her mother Susan Offut, and Patti Cumming were there to support the cause. A portion of the evening's sales went to CURE. Store manager Lauren Colyer managed to offer wine, greet guests, and handle purchases as Brzezinski's charm began to take hold and the cash register started ringing. "It's a fun way to shop, and I got free advice from Tammy Haddad," said Allen, whose Politico 'Playbook' newsletter is a daily must read inside the Beltway. "And now I have a sharp shirt for 'Morning Joe' tomorrow." If you play your cards right, Mike, maybe someday even a line of J.McLaughlin cravates.