Montrose Park Hootenany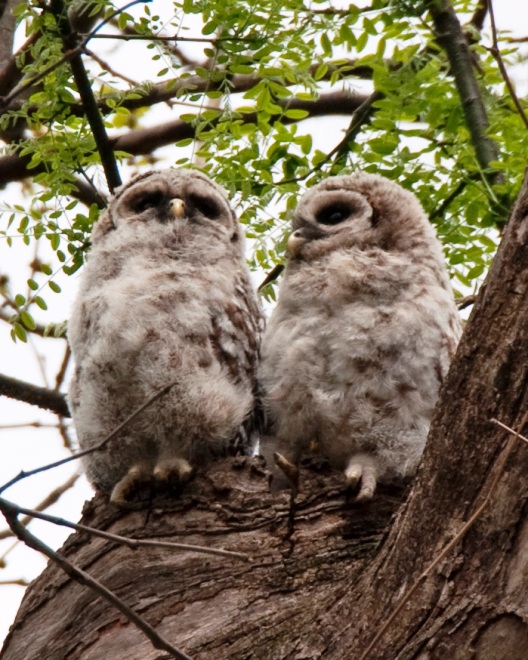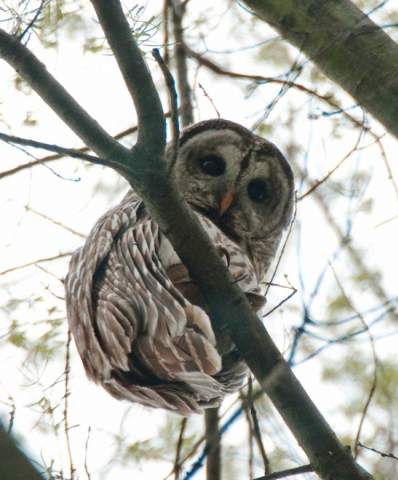 Congratulations, it's twin owlets for the Barred Owl family in residence at Montrose Park.
Nesting high above the northwest side of Montrose Park adjacent to Dumbarton Oaks, during the day they are always under the watchful eye of their mother who sits slightly higher up in an adjacent tree with her gaze alternating between park onlookers and her babies.
Dad is always very close as well and can be seen at dusk commencing his nightly hunt for food to give to the new fuzzy pair.