Monsieur, Monsieur, take me to Le Zinc for a night of good food and wine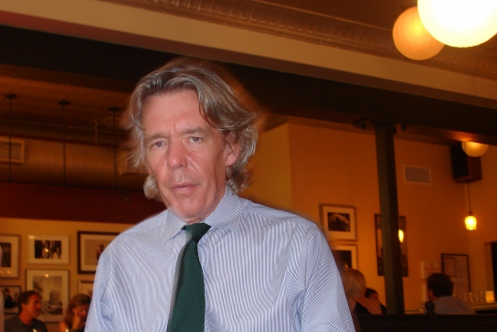 Hang onto your berets, Bistrot Le Zinc has arrived a few blocks north of Georgetown -- just in time to hitch onto the ethereal buzz of that magnificent new Woody Allen film, Midnight in Paris. The intriguing French bistro on Macomb Street, which opened over the weekend, is the brainchild of two Brasserie Beck alums, former manager John Warner and executive chef David Ashwell, who also cooked at Marcel's.
The bistros of Paris, social meeting places for locals and visitors, have traditionally been called "les zincs" – pronounced "zanks." The name zinc is derived from pewter bar counters so often found in French cafés.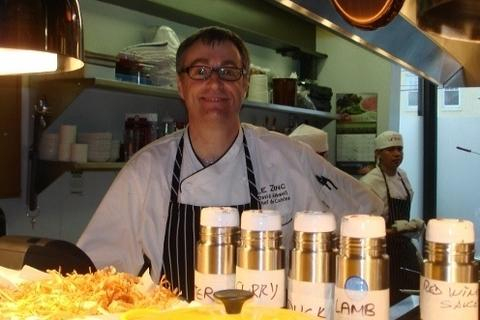 If you are a Francophile enthralled with Midnight in Paris, and like many of us eager to harken back to the Golden Eras when restaurants had rich and artsy character, you'll appreciate Le Zinc. It's so French, you almost expect American expatriate Josephine Baker to sashay amongst the tables, or see Toulouse-Lautrec tucked into a dark corner sketching away, or Zelda holding forth with sexy magnetism. Alright, this might be over the top. But we can hope Le Zinc in Cleveland Park (3714 Macomb Street NW) can give the West Bank cafés a run for the charm, wine, pate, and whatever else that makes these establishments so revered.
Before long, Le Zinc will be so packed that you'd better know the head garçon to snare a table.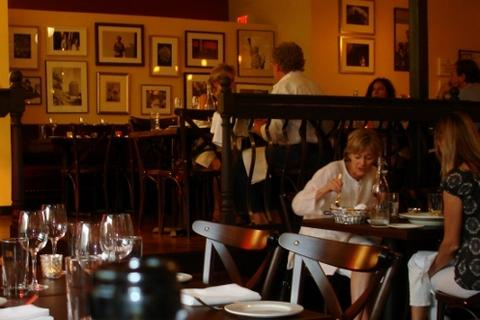 Warner, who keeps his physique trim by jogging, is the longish-haired co-owner who has a demeanor that screams, "Oh, mon dieu. We must be perfect!" Ashwell is the relaxed cook in the open kitchen.
Expect patrons to stop in their tracks at the foyer to inspect the nostalgic black and white exquisitely framed photographs of famous people partying, and not-so-famous faces having a grand time, too. Inside, there are more magnificent black and whites and French poster prints.
The restaurant, which was -- sacre bleu! -- a run-down sushi place before the new owners put multi-months of blood, sweat and tears into totally transforming the space inside and out, seats 60 and 20 on the front patio. Designer Olvia C. Demetriou consulted on the project.
Oh, yes, the food and wine. French throughout. Translation: a menu dedicated to perceptive palates. Diners within eye-shot of The Georgetown Dish's table who ordered either the onion soup, the braised lamb shank, mussels with white wine and garlic, or the veal blanquette with mushrooms and pearl onions were unanimous with their wiped-clean plates. There is a selection of wines that are mostly medium priced and very nice.
The coffee and pistachio crème brûlée had to be the best on either side of the pond.
Attention: DSK, reserve now: 202.686.2015.