Monitor Your Health & Fitness With Composition ID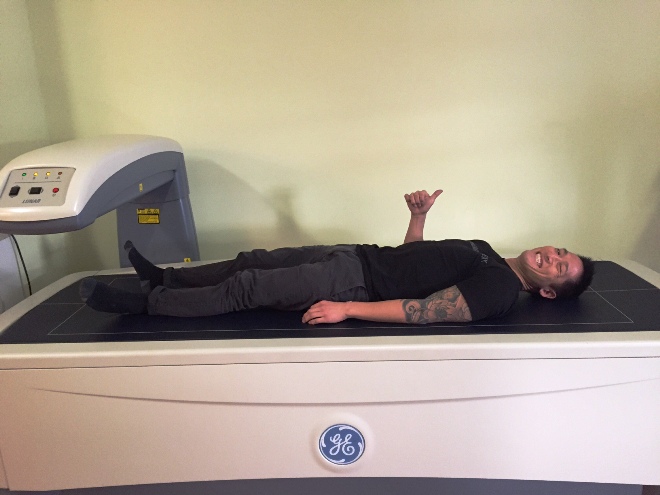 Composition ID, which takes a total-body approach to body composition assessment, is opening in two new locations, providing convenient locations for clients seeking to maximize and accelerate health and fitness improvements using the latest body composition assessment techniques.
The two new locations are located at 1715 N Street NW and 1724 California Street NW, inside of MINT Gym DuPont. Through latest-technology body composition assessment services – including dual-energy X-ray absorptiometry (DEXA scans), VO2 max testing and resting metabolic rate (RMR) testing – Composition ID provides clients individualized data to help them track and monitor their health and fitness, as well as set attainable and realistic fitness and wellness goals.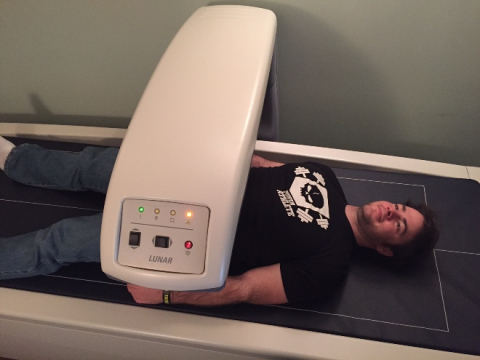 "We're excited that our new openings will enable our clients to get the body assessment information they need at an affordable price in easily-accessible locations close to existing health and fitness centers," said Tiffany Harlan, chief exercise physiologist at Composition ID. "We take a comprehensive, total-body approach to our assessments that provide our clients with the information they need to help them reach their unique health and fitness goals."
Body composition refers to the percentage of fat, bone and muscle mass on the body. Helping clients understand their fat-to-lean tissue ratio is critical, as excessive amounts of fat can be unhealthy, leading to obesity and health issues such as heart disease, diabetes or stroke. Composition ID provides dual-energy X-ray absorptiometry, or bone densitometry – the medical and research standard for body composition analysis. Using two low-dose X-ray beams with different energy levels, DEXA directly measures the distribution of lean body mass, fat mass, and bone mass in six to eight minutes. In addition to the quick process, clients don't have to remove their clothing, making the process less invasive than other traditional methods.
Composition ID also offers VO2 max, or maximal oxygen consumption assessment. VO2 max refers to the maximum amount of oxygen that an individual can utilize during intense or maximal exercise. This measurement is considered the gold standard of cardiovascular fitness and aerobic endurance, and can be invaluable in helping a client work with a fitness trainer or on their own in strengthening the cardio-respiratory system through aerobic training.
Composition ID's resting metabolic Rate (RMR) testing determines the amount of energy (calories) a client "burns" while at rest. RMR testing can help determine whether a client has increased or decreased metabolism, or if a specific client primarily uses fats or carbohydrates for energy. This type of information is invaluable in developing nutrition plans as part of a weight-loss reduction plan, for athletic improvement or in routine day-to-day healthy living.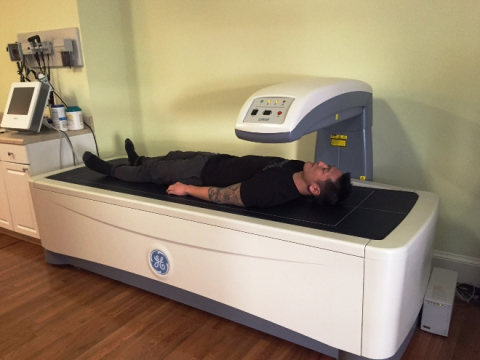 Other services offered by Composition ID include nutritional counseling, comprehensive blood chemistry analyses and physician consultations. The company also plans to introduce a "SkanVan" that will offer mobile DEXA and VO2 assessments, increasing the convenience and accessibility for clients. Most assessments and consulting sessions will have clients in and out the door in about 30-45 minutes. Composition ID's services also are budget-friendly, some priced as low as $75.
"With the knowledge our clients gain from their body composition analysis and recommendations from our expert staff, our clients are able to set realistic and attainable health and fitness goals to accelerate positive health changes," Harlan said. "What we do is our passion, and we partner with a network of leading health professionals to deliver results and, together, make sure our clients succeed."
About Composition ID: Based in Washington, D.C., Composition ID was organized in January 2014 by an exercise physiologist and fitness industry expert with experience in client testing and health assessments. Composition ID offers dual-energy X-ray absorptiometry (DEXA), VO2 maximal oxygen consumption assessments, resting metabolic rate (RMR) testing, and other services such nutritional counseling, comprehensive blood chemistry analyses and physician consultations. The company aims to provide clients with affordable and easily-accessible accurate health and fitness data – beyond the simple fixation on weight gain or loss on traditional household scales – to help them succeed in achieving their overall health and fitness goals.