Monaco This Year; Mars By 2030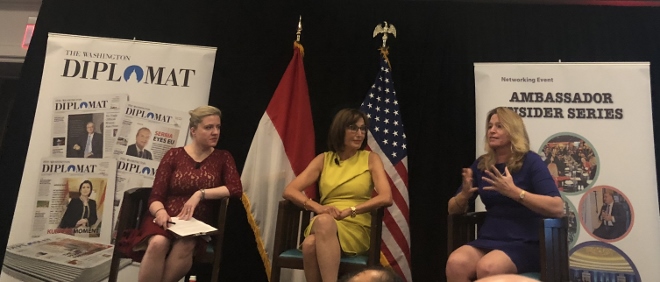 Monaco or Mars: Either way, fasten your seatbelts.
The first woman to lead the National Air and Space Museum, Dr. Ellen Stofan, thinks it is not impossible for humans to reach Mars by 2030. In the meantime, Monaco's ambassador said, why not visit her principality's Thanksgiving celebration of the good relationship with the United States and to further explore NASA initiatives.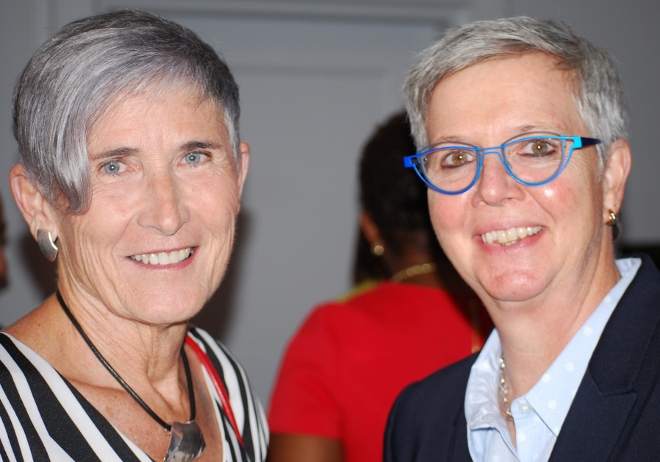 "Mark your calendars to travel to Monaco from Nov. 19-25 to celebrate our deep ties with the USA," said Ambassador Maguy Maccario Doyle. [www.MonacoEventsUSA.com]
The trip was discussed at The Washington Diplomat's Insider Series – moderated by the newspaper's Managing Editor Anna Gawel -- Thursday night at The Line Hotel in Adams Morgan.
In November, Monaco is doing various events throught the principality to mark the historial links between the Monaco and New Orleans.
So what's the Monaco-New Orleans tie-in? It's complicated. As is most in The Big Easy.
American-born Alice, Princess of Monaco, was the wife of the current Prince Albert's great-great-grandfather Prince Albert I. Princess Alice was born Marie Alice Heine in New Orleans' French Quarter in 1857.
After separating from her husband, Alice settled in London, where she became the hostess of a glittering salon. Marcel Proust used her as a model for the Princesse de Luxembourg in his novel, In Search of Time. Prince Albert recently dedicated a plaque to Alice at New Orleans' Royal Street where she was born.
Ambassador Doyle is in the news now. Washingtonian magazine's September issue has a story about her favorite eating spots in the City and other culinary connections. "Meiwah is great for Peking duck and the Dabney is another excellent, unpretentious favorite."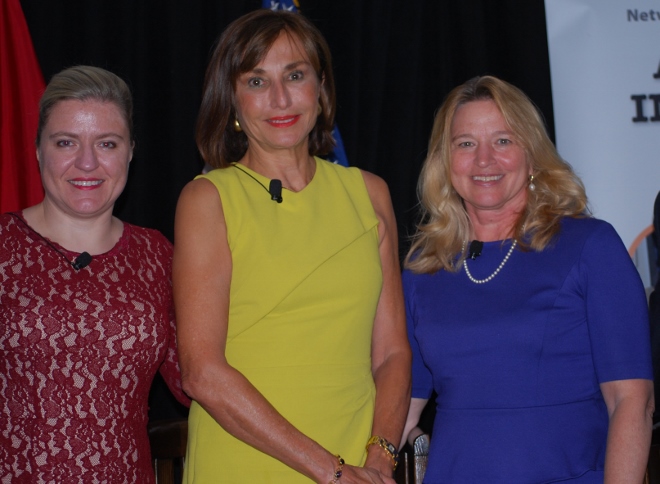 In her remarks. Doyle said the "Pioneers & Innovation" series in Monaco will celebrate the 60 years of NASA, hosting Commander Robert Gibson and astronauts of the 1986 Columbia space shuttle, among other programs to explore air and space travel and technology.
NASA's Stofan told the audience of 200+ that it's a "question of will and money" when humans will reach Mars, but it's possible by 2030. Asked when there might be "space tourism," she replied that the private sector is getting more and more involved in space travel…" but we are not there yet….fasten your seat belts…it will happen."
Stofan, who viewed her first space launch at age 4 with her dad, was chief scientist at NASA before taking charge of the National Air and Space Museum. She noted that the Museum, built in 1976, will undergo a seven year renovation beginning in November. When done, it'll include new updated exhibits, projects on space exploration both private and government, as well as other cutting-edge developments, she said.