From Monaco with Toasts & A Fine Summer Night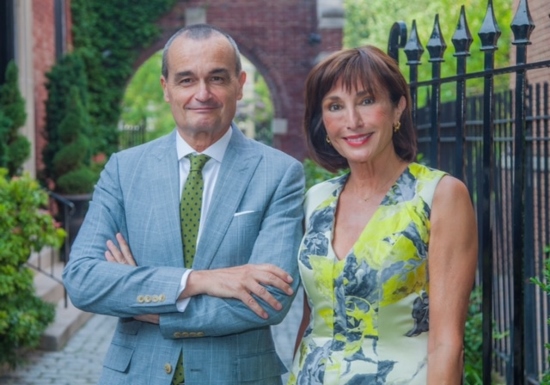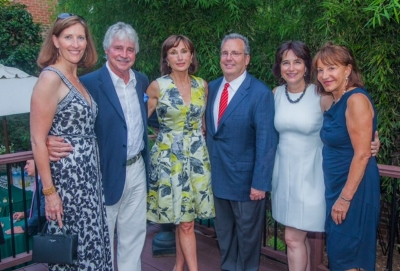 On one of D.C.'s rare rain-free and sunny evenings so far this summer, Monaco's Ambassador Maguy Maccario Doyle opened her Kalorama residence to more than 90 guests from the New York and D.C. diplomatic, political, business, media, social and philanthropic communities.
The occasion?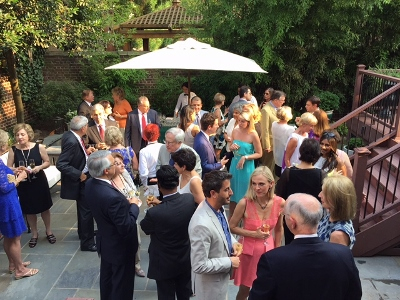 To celebrate His Serene Highness Prince Albert II of Monaco's 10th anniversary as the principality's sovereign. Prince Albert acceded to the throne in 2005 with the passing of his father, Prince Rainier (the husband of American icon, Grace Kelly, who became Princess Grace of Monaco upon their marriage).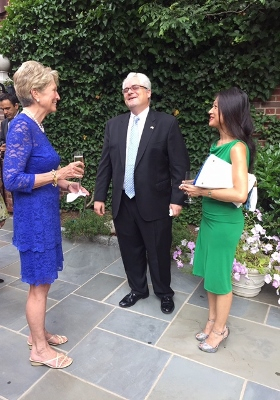 During her remarks Tuesday night, Ambassador Maccario Doyle (Ambassador to the USA and Canada) cited some of Prince Albert's most significant accomplishments in the last decade including his marriage to former Olympic swimmer Princess Charlene (Wittstock) and the recent birth of their twins, Crown Prince Jacques and Princess Gabriella, and the establishment of his eponymous foundation for the environment which, since 2006, has supported hundreds of conservation and preservation projects around the world in the areas of developing renewable energies, combatting the loss of biodiversity and improving universal access to clean water.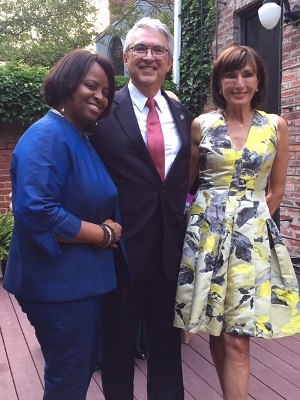 The Prince was in DC last May to accept top environmental honors at the Peter Benchley Ocean Awards dinner and participate in a global leadership forum at National Geographic's headquarters.
The Prince, a keen sportsman and explorer, also raised and strengthened Monaco's image on the world stage ("Monaco is open for business!") by increasing its diplomatic presence throughout Europe, Asia, Africa, and in South and North America, the latter with whom it shares deep and binding ties.
Among the guests catching up on old friendships, networking with new ones and participating in a champagne toast to Prince Albert were Dr. Neil Parsan, ambassador of the Republic of Trinidad and Tobago to the United States; Iceland's Ambassador Gair H. Haarde and Mrs. Haarde; Portugal's Ambassador Nuno Brito; John E. Beale, Barbados' ambassador and permanent representative to the Organization of American States and his wife Leila Mol Beale; Sheila M. Switzer, program chairman of the Associates of the American Foreign Service Worldwide and her husband Thomas Switzer of Global Diplomatic Resources; Xavier Fco. Equihua, managing director of Federal Strategies Group; Ambassaddor Peter A. Selfridge, US chief of protocol and assistant secretary of State, with his wife Parita; and former US Chief of Protocol Capricia Penavic Marshall.
Ambassadors or representatives also attending were from Bosnia and Herzegovina, Paraguay, Yeman, Argentina, France and Liechtenstein.
Adding to the universal flavor were others from Peru, Mexico as well as executives from financial and diplomatic organizations.