Monaco Opens New Chancery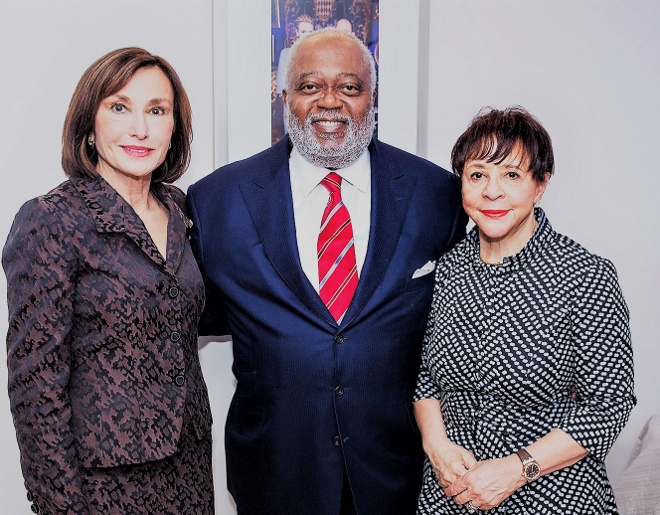 To paraphrase a famous song title, Monaco's Ambassador Maguy Maccario Doyle is now an intown girl.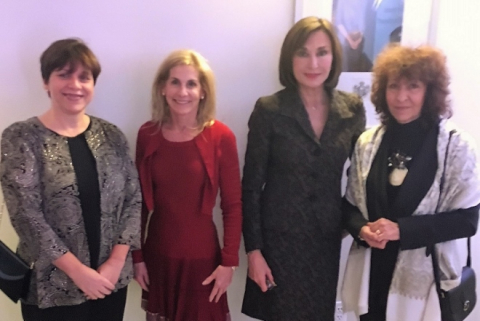 So intown that the principality's new chancery is just several blocks away from President Trump's White House.
The ambassador welcomed guest after guest -- including the new U.S. Ambassador to France and Monaco, Jamie McCourt -- December 7 to celebrate the opening of the elegantly modern space in the Brawner building right in the power-based center of the city on 17th Street NW. The old chancery was many blocks away in the Van Ness neighborhood, which didn't boast of many upscale restaurants for entertaining.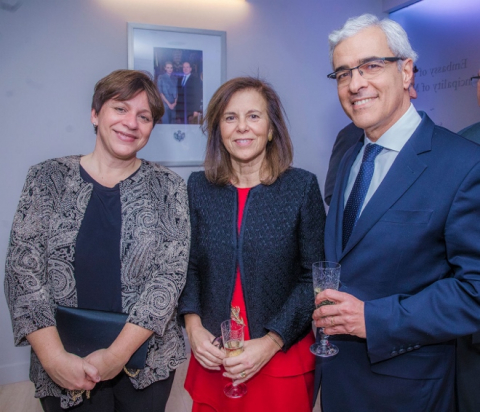 Ambassador Doyle happily noted that she now has access to great eateries near DuPont Circle and K Street.
From her sun-filled office she also can glance out the windows to observe diplomatic limousines coming and going from the White House. On snowy days, she needs no car. She can just walk over there.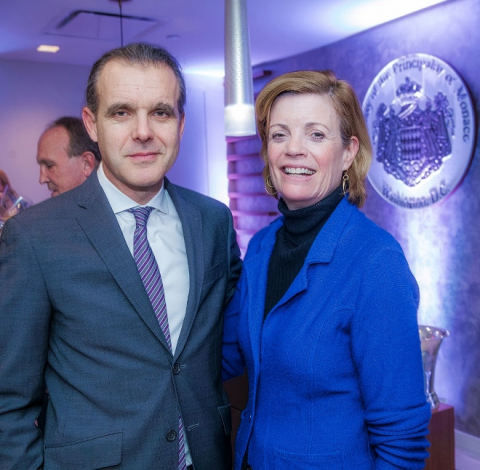 Ambassador McCourt, who was sworn in earlier this month in the Oval Office, is a former co-owner and executive of the Los Angeles Dodgers. Other special guests were two of Monaco's senior foreign relations representatives, Mme. Isabelle Rosabrunetto, director-general of the Ministry of Foreign Affairs and Cooperation, and Mme. Marie-Catherine Caruso Ravera, director of the Department of Diplomatic and Consular Relations.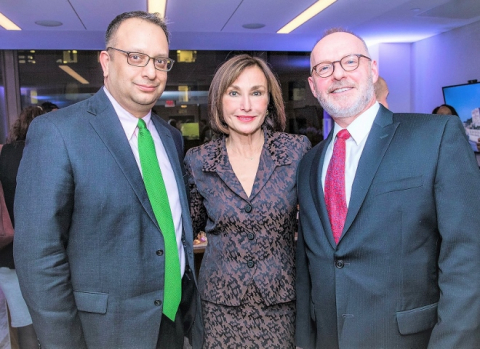 Also sharing the limelight were philanthropist/businesswoman Sheila Johnson and her husband, Judge William T. Newman. Johnson is co-founder of BET and is CEO of Salamander Hotels and Resorts. To a guest, Johnson alluded to a joint culture venture in the city of New Orleans with Monaco. No further details were related at that time.
Also spotted: Kosovo Ambassador Viora Citaku, American architect Theo Adamstein, Tomas Abreu, Monaco's honorary consul in Miami, and Cindy Hoddeson, director of the Monaco Government Tourist Office in New York.

The Brawner building is one of DC's best. As guests entered a reception area, they were greeted by videos of Monaco's famed casinos -- opposite that wall was a water garden well stocked with decorative Koi fish.