Mommy-To-Be: Styling The Early Bump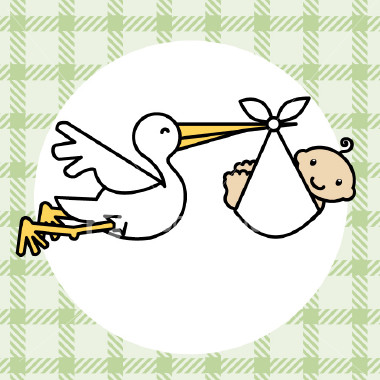 Welcome to the first MyDCStyle for Mommy-To-Be post!
As you already know, I'm 5 months preggos, so I've recently experienced what it's like to buy for the bump I've developed. I've learned in these early months, it's important to shop for clothing that you can grown in to. First and foremost though, utilize everything you have in your existing wardrobe as long as you can - look for tunics, over-sized sweaters (Vince sweaters are great for pregnancy wear because they're so roomy), wrap dresses, etc. Then once your pants, skirts and blouses start looking noticeably too tight, you'll know it's time to head out and do some serious shopping!
Above is Yours Truly (with my amazing cousin Noah) wearing my fav booties that I wear with almost everything by Elie Tahari, a stretchy pencil skirt from Isabella Oliver and charcoal gray sweater from Anthropologie.
It's time to be picky though - don't splurge on pieces you're only going to wear for a few months. Also, don't think solely maternity clothing! Just think of going up a larger size or two and you'll see you have SO many more options in terms of style because you won't be limited to the maternity clothing stores. Oh, and visit the outlets, TJ MAxx and the sale section of every store you love - you'll find great deals and you'll get more bang for your buck! As for essential maternity pieces for - maternity jeans and skirts because they have a band that will stretch as your belly grows and grows!
Sweater dresses are great for the growing belly! The one below from The Limited is fabulous for mommies-to-be because of the empire waist and it's also stylish with a cowl neck collar and a fun bell sleeves. A piece like this is worth scooping up in more than one color and fortunately this one is available in black and tan as well.
Don't be afraid to visit the men's section once in a while! Seriously - most button downs for women even in a size large still won't leave you much room to grown in to, but try a small or a medium in a men's size and you'll find it's the perfect find! The other day, I was looking for a cute plaid shirt and found that even a women's size large wasn't fitting right - it was too tight in the rear and bust line. So I headed to the men's section of JCrew and scored this great plaid button down which I intend to pair with a pair of black skinny jeans and a chunky necklace.
Roomy sweaters are imperative for your mommy-to-be wardrobe. This olive green chunky knit sweater from Anthropologie looks great with a fitted white tank paired with a pair of leggings or jeans. It's a great sweater because it leaves room for your belly to grow and comes in ivory too - I got both! :o) You'll be cozy and look cute as a button!
Check out MyDCStyle for more styling tips for the early bump and stay tuned for more Mommy-To-Be posts!
XOXO
~MyDCStyle