Moleskine Popping Up In Georgetown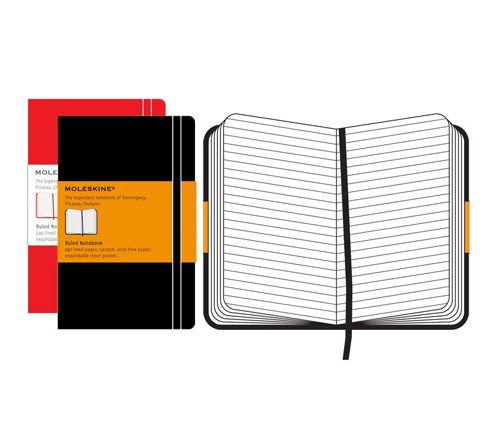 Italian retailer of notebooks, planners, and sketchbooks, Moleskine, will open a holiday pop-up shop in Georgetown.
EastBanc, Inc. announced Monday that Moleskine has signed a five-year lease to occupy the 1,300 square foot retail space at 3029 M Street (formerly Scotch & Soda). Moleskine will move into the existing infrastructure as a pop-up shop for the upcoming holiday season and close in January to begin its permanent build-out. With many products in stores such as Target, Staples and Barnes and Noble, this will be the first solely Moleskine store in the DC area.
The original little black Moleskine notebook was created based off the description of a notebook from British author Bruce Chatwin's description of the French notebooks he purchased in Paris in his book, The Songlines. These popular notebooks went out of business in 1986 and 11 years later, a Milanese publisher recreated the notebooks that captivated artists and travelers throughout the 20th century. Today, the company still produces these black notebooks along with planners, sketchbooks, diaries, bags, writing instruments, and reading and travel accessories. These notebooks represent a symbol of contemporary nomadism worldwide.
"Moleskine is a prominent lifestyle brand and will complement the other luxury retailers in our Georgetown portfolio," said Philippe Lanier, vice president of EastBanc. "Their arrival reinforces the neighborhood's status as a premier retail destination."
EastBanc is spearheading a dedicated effort to land more trendsetting shops in Georgetown and encouraging incoming retailers to be creative and to "take a stroll on the wild side" with the eclectic spaces in their retail portfolio. The campaign signage and slogans can be seen throughout Georgetown. The Moleskine lease is the first in a series of what is yet to come.