A Minimalist's Sentimental Indulgence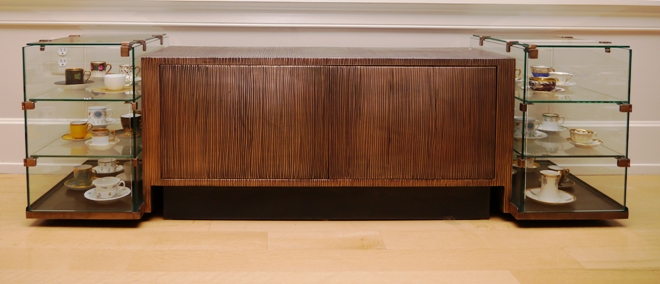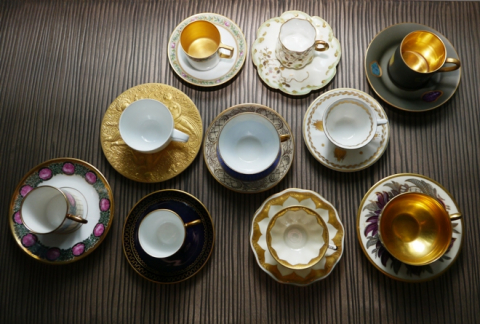 When all the stuff in a place you've always called home suddenly disappears, you become nostalgic for some tangible reminders of your past. At least I do.
So it was last year when I consigned or gave away almost everything in the house my parents lived in for more than 50 years. Though my mother died 14 years ago, it had remained virtually unchanged since my childhood until my father moved to assisted living.
I'd always had a a passion for the accoutrements of entertaining. Since I was tall enough to see through the glass cabinet where they sat, I would admire my mother's exquisite collection of late 19th and early 20th century European porcelain demitasse cups and saucers as I passed through the dining room.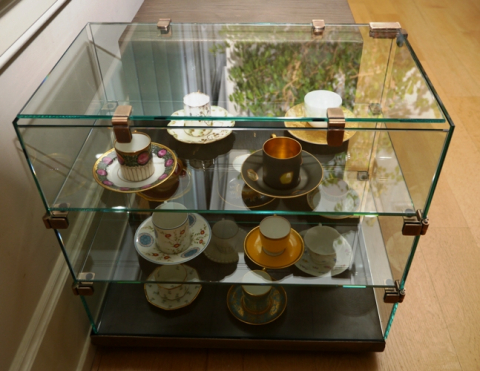 But a girl's gotta have principles. Ok, I will admit that most of mine are design-related. No tchotchkes, no slipcovers, no cabinet knobs or drawer pulls, nothing purely decorative. So, while I have made excuses for many extravagant tableware purchases through the decades citing their functionality (in varying degrees) and daily use, miniature cups did not make the cut. But I wrapped them all up in tissue paper and brought them to my place anyway, even adding a few contemporary ones of my own.
For several years I had been designing this piece in my head: a bench/storage unit that would also showcase a carefully curated assortment of tiny theoretically functional vessels.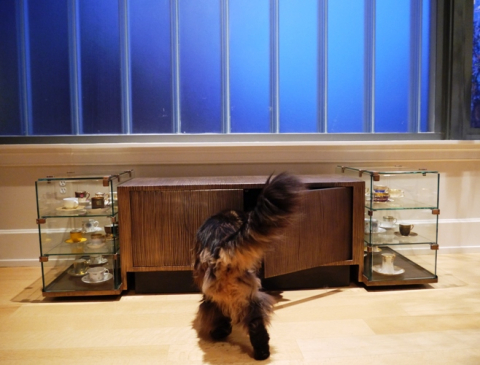 The brilliant Philadelphia-based metal furniture designer Gary Magakis, has brought my vision to life, and delivered it this week. It's been 20 years since purchasing my first Magakis piece, a large custom-made patinated steel and bronze cabinet. Then came two stools. And now, this wonderful homage to my dear mother.
Shots, kale juice, mousse, anyone?
Nationally exhibited Philadelphia designer Gary Magakis fabricates large patinated steel and bronze cabinets, - See more at: http://www.snyderman-works.com/exhibitions/gary-magakis#sthash.44q52PSO… exhibited Philadelphia designer Gary Magakis fabricates large patinated steel and bronze cabinets, - See more at: http://www.snyderman-works.com/exhibitions/gary-magakis#sthash.44q52PSO…