Middle C Music Marches into its 2nd Decade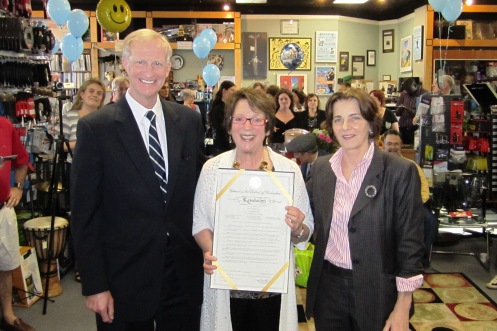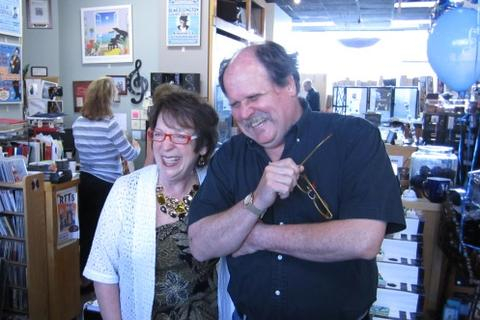 Thursday was a very proud, a very special day for Middle C Music and owner, Myrna Sislen. Friends and family gathered in the District's only full-service music store to help it march into its second decade. There were live performances, a music-based raffle, special punch, gifts and cupcakes and cookies with baked-in musical notes and images.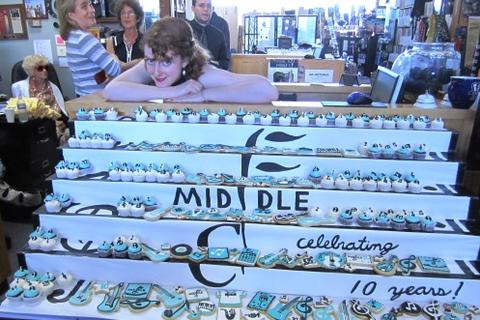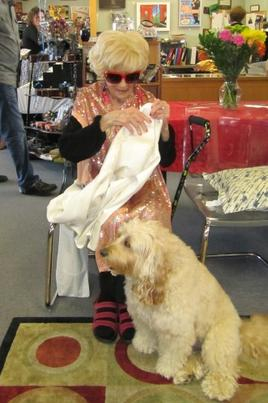 The highlight of the evening was the presentation by Councilmembers Mary Cheh and Jack Evans of the unanimous City Council resolution declaring March 22nd Middle C Music Day in the District of Columbia. Middle C was recognized as "a community resource for music lovers of all ages," including for holding over 400 free recitals, lectures and art exhibitions and serving 400 music students every week.
"I couldn't be prouder and happier," said Sislen. "This Middle C Day really recognizes our staff, our customers and our community."
Ten years ago Sislen took ownership of a small music business on Wisconsin Avenue that was up for sale, that, as she says, would have "become another Tenleytown mattress store" if allowed to fail. Determined to prevent this community tragedy, she bought it and turned it into the thriving, small business that it is today, with sheet music, instruments, musical gifts, art-work and accessories, live performances and lessons seven-day-a-week,