Middle C Music Gets Raves at City Council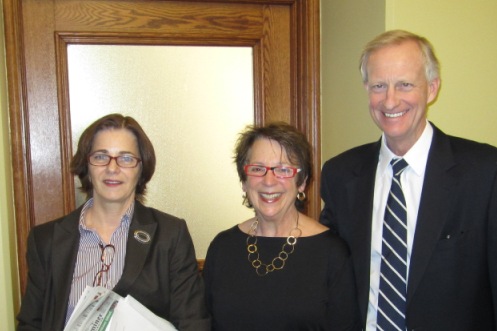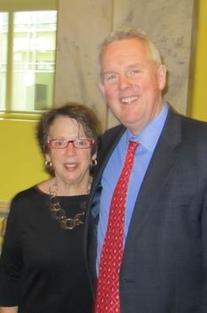 There was music in the Council Chamber on Tuesday, the sweet music of verbal praise of councilmembers throwing bouquets at Middle C Music as they paused in their deliberations to pass a resolution honoring the little music store in Tenleytown on it's 10th anniversary.
Councilmember Mary Cheh praised Middle C, and its owner Myrna Sislen in the audience, for its community spirit. "You're not just a music store, you're a community anchor. So many of our residents come through your store to purchase something, take lessons, to hear music,"said the councilmember from Ward 3, in which the store is located.
Others, including Councilmembers Jack Evans (Ward 2) and Tommy Wells (Ward 6) and Chairman Kwame Brown (at large), tied their good words to personal experience. "My daughter took guitar lessons there," said Evans, adding that being in "business for 10 years, particularly a small business, [is] a real achievement."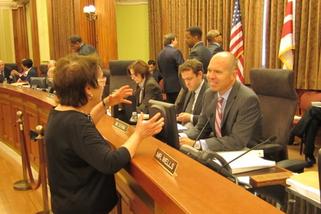 "My daughter loves your place," said Chairman Brown. "She's a violin player and she strums the guitar [and] it's good to have [Middle C] close to her school."
But the most direct association was related by Councilmember Wells. "I'm the only councilmember who's been to Middle C and been fitted for a guitar," he said. "It's one of the best places I've ever been that has individualized attention...It's very nice to have diversions that are soft diversion, that can relax the soul."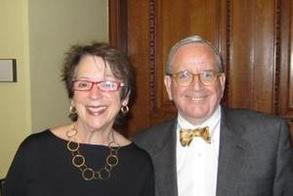 "These good words are especially gratifying because they were so unexpected," said Sislen. "Everyone is invited to the celebrate on our actual 10-year anniversary, Thursday, March 22, at our little store 4530 Wisconsin Avenue, NW, a few steps north of the Tenleytown Metro stop."
The resolution also lauds the for store for doubling in size, serving some 400 students ever week and holding over 400 recitals, lectures and art exhibitions over the 10 years of its existence.