Middle C Hits High Note with Tender Vows and Tough Cases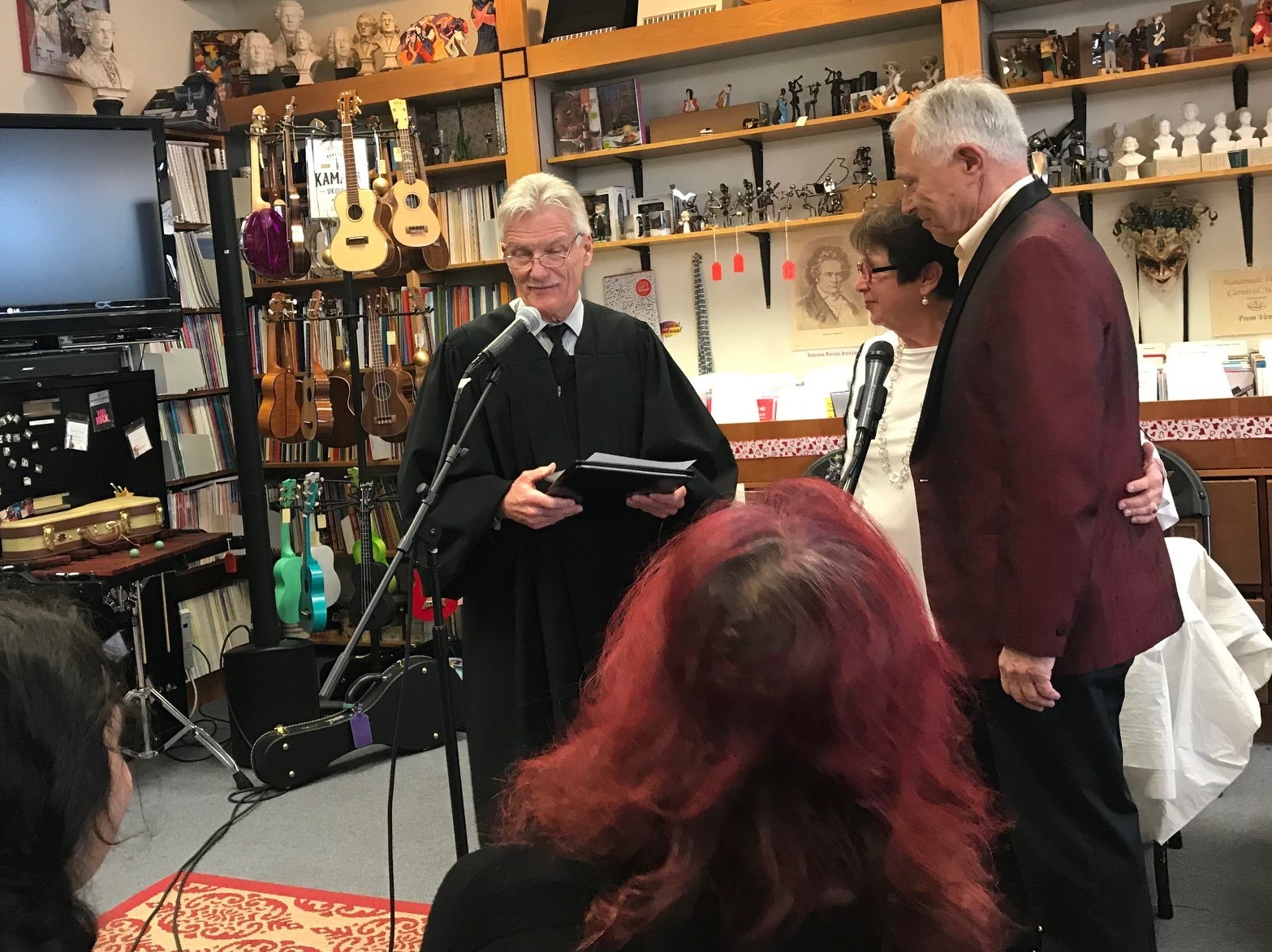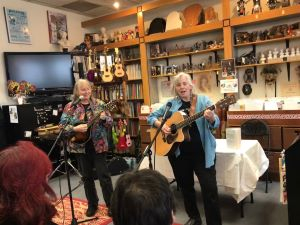 "Tough Cases and Tender Vows" were on the agenda -- not necessarily in that order -- at the 25th wedding anniversary celebration of Bill Rice and Myrna Sislen and a book talk by two D.C. Superior Court judges at Middle C Music Sunday.
Tough Cases is the new book, which the Washington Post called "a genuine revelation," written by judges about the most difficult decisions they have made on the bench.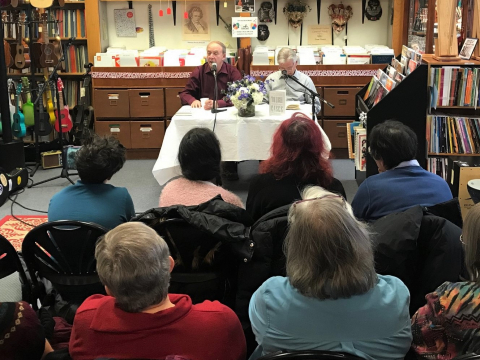 But the event started with a celebration of the great decision of Rice and Sislen to tie the knot 25 years ago. Judge Gregory Mize, who married the pair originally, and is one of the authors of the new book, was on the scene to help the couple renew their vows before 50 or so friends. (Spoiler alert -- this wasn't one of the tough decisions he's made.)
Given that Middle C Music is the D.C. headquarters of all things music -- learning it, playing it, enjoying it -- the celebration had to include a song. Grammy Award winners Cathy Fink and Marcy Marxer did the honors, singing Tom Paxton's "You are Love."
Once the only word I knew was 'I, I, I'
Nothing mattered but myself alone
Still a voice within me whispered 'Why? Why? Why?'
Why must you keep struggling on your own?
Thankfully for those who know Bill and Myrna, they didn't, and the world has been enjoying the benefits of their love and friendship ever since. Here's to the next 25, Bill and Myrna!