Michael Kahn, Shakespeare Theatre Artistic Director, Marries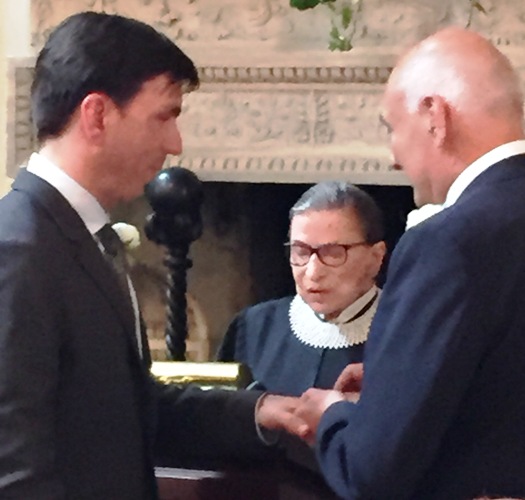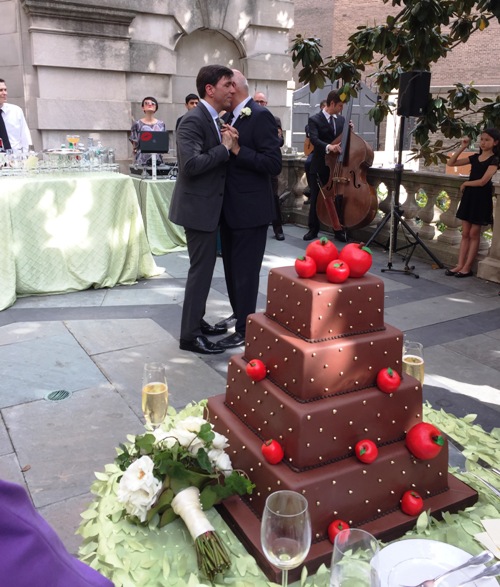 Another well-known bachelor, a fixture at DC society dinner parties and icon in the world's theater community, is off the market. In a beautiful ceremony on Sunday afternoon May 17thMichael Kahn, Artistic Director of the Shakespeare Theatre Company married his partner, Charles Mitchem, an interior design architect. Justice Ruth Bader Ginsburg officiated.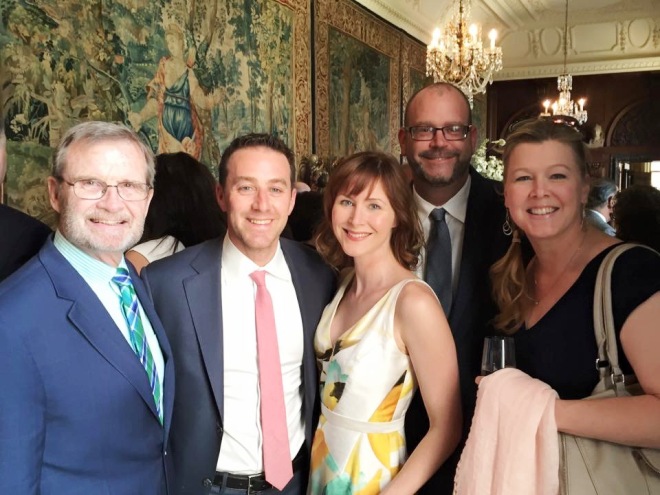 Justice Ginsburg is a longtime friend of Kahn and an avid theater goer. She recently participated, as she has for years, in the Mock Trial at Harman Hall. Michael and Charles have known each other for seven and a half years and have homes in D.C. and New York.
The wedding took place at the Anderson House on Massachusetts Avenue, NW, in the ballroom and the reception for 150 guests was held in the beautiful garden and catered by Occasions.
Good friends from the theater Board, friends of the grooms, Charles parents and sister, were among the guests who included a contingent from Kahn's morning coffee group at the Java House in Dupont. Kahn's best friend John Hill, CFO for the city of Detroit and former Executive Director of the D.C. Control Board and Federal City Council, gave a beautiful toast and Charles's sister sang to the grooms.