'MI: Fallout'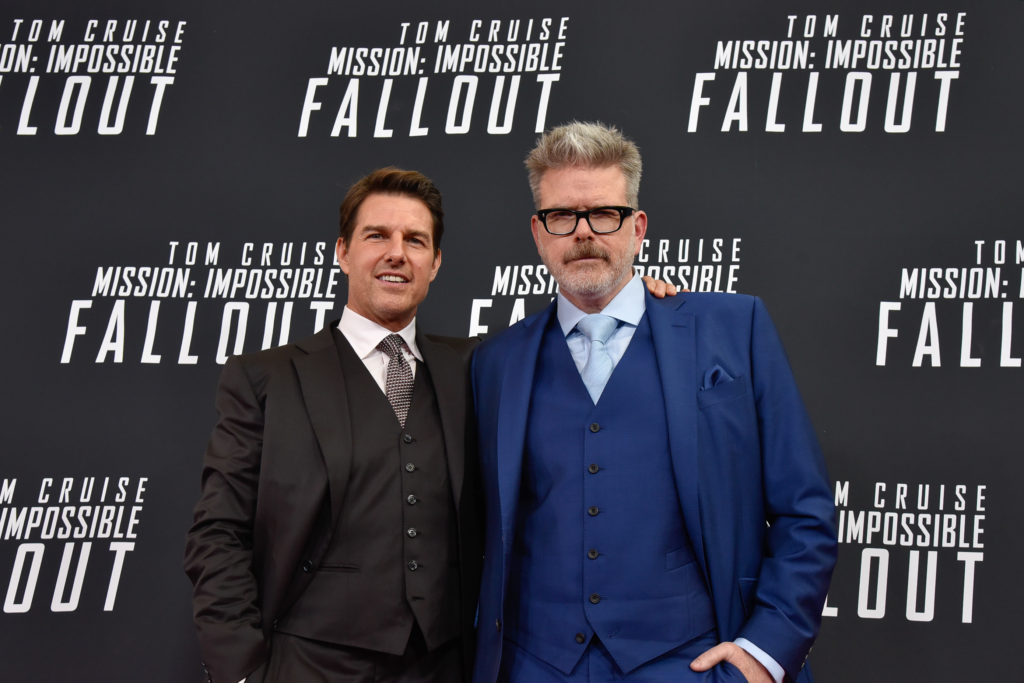 "I do my own stunts," actor Tom Cruise empathically reminded the audience at the US Premiere of Mission Impossible – Fallout at The Smithsonian Air and Space Museum's Lockheed Martin IMAX Theater. We don't blame him; you'll see why in this behind the scenes clip.
"Mission: Impossible — Fallout" stars Cruise as Ethan Hunt as his IMF team (Alec Baldwin, Simon Pegg, Ving Rhames) and some old allies (Rebecca Ferguson, Michelle Monaghan) who team up after a failed mission causes "Rogue Nation" villain Solomon Lane (Sean Harris) to escape custody. The series is produced by Tom Cruise based on the television series of the same name.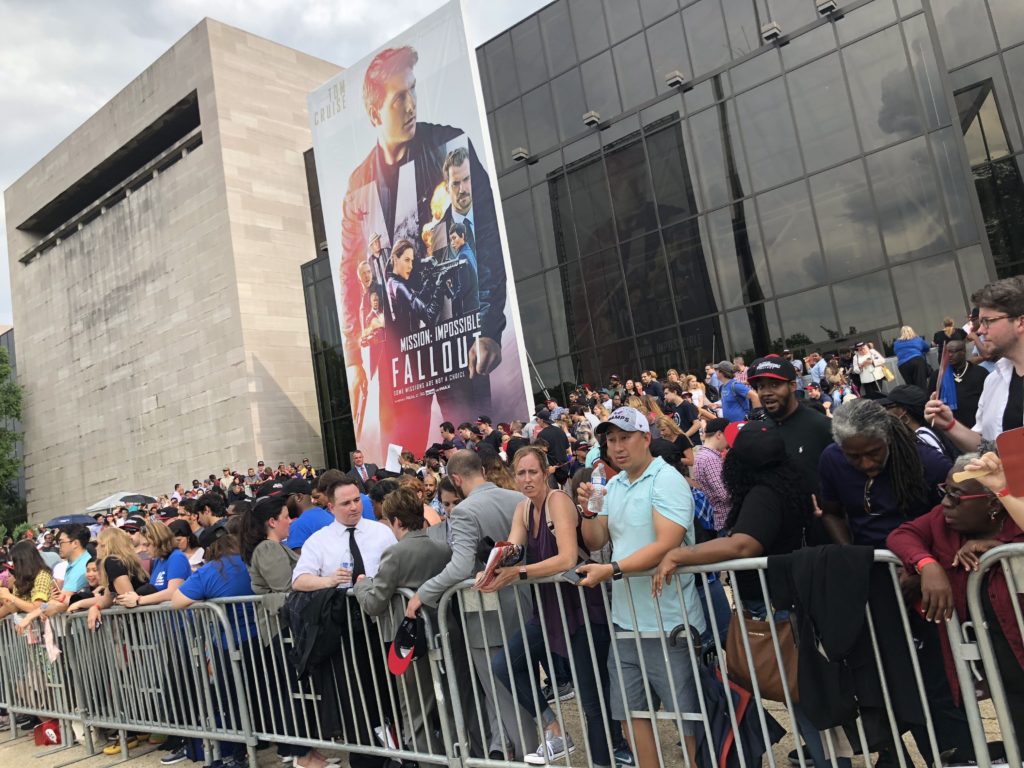 Fans braved an uncomfortable rain storm where on-lookers were warned to beware of lightening headed toward the museum. No one seemed to care as they lined the street on both sides and cheered the cast and crew.
*/
Cruise walked the Red Carpet and posed for selfies with guests in the historic setting. The Museum was introduced this way: "Our museum is filled with impossible machines. From the Wright Flyer rising above the sand at Kitty Hawk to Eagle setting down on the Sea of Tranquility, every milestone in our halls began as a mission to defy odds, expectations, and the gravity of conventional wisdom. The commonality in everything we commemorate here is the power of imagination. And we welcome all those who push the boundaries of their art, whether in flight or film making. Together with the Steven F. Udvar-Hazy Center in Chantilly, Virginia, this is the most visited museum in the world. But we couldn't keep that title without the support of our friends. With us here, tonight, in the Lockheed Martin IMAX Theater, is the chairman, president, and CEO of Lockheed Martin, Marillyn Hewson. We are grateful to their long-standing support, particularity in advance of our own impossible mission: completely rebuilding this museum from the outside in and transforming our galleries to inspire the next generation of aviators and explorers. We are also grateful to filmmakers, Christopher McQuarrie and Tom Cruise, for being here this evening. Their commitment to excellence in the service of storytelling, particularly in the technical achievements in aviation cinematography in the Mission Impossible series, are truly at home here, at the National Air and Space Museum."