Calendar
|
October 24, 2021
|
Mexican Day of the Dead Gala
Masquerade Gala at the Mexican Cultural Institute.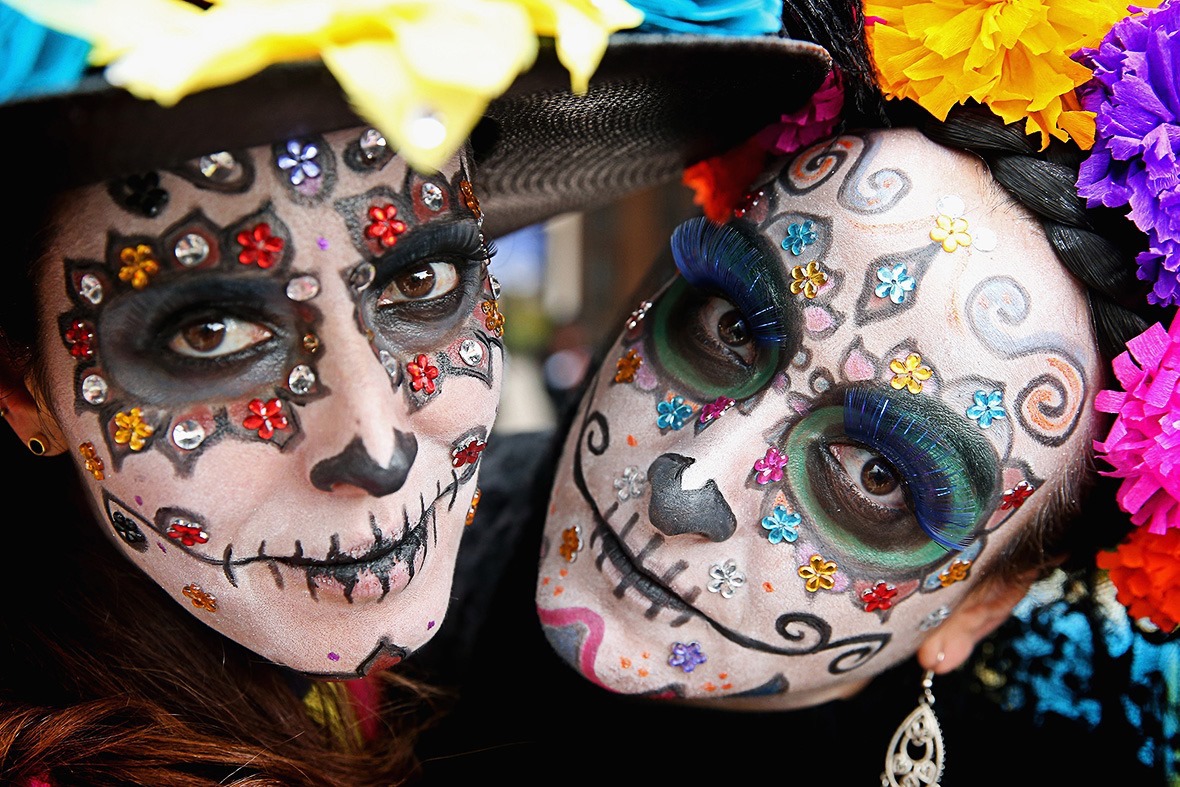 You're invited to their Day of the Dead Gala at the Mexican Cultural Institute on Saturday, November 06, 2021 from 8:15 pm to 11:45 pm.
Be transported into a world filled with the wonders of the Pre-Colombian legends and the beauty of Mexican beaches and celebrate the holidays! Come in either black tie (optional) or masquerade style (optional) and dance as they do on the most elegant (and eerie) of dance floors throughout Mexico.
To commemorate the spirit of Día de los Muertos, you'll experience a live costumed Mariachi troupe with music and dancing. Its members have origins from all over Mexico and other parts of Latin America. The traditional mariachi ensemble emerged in the 1800′s in several western states of Mexico, including Jalisco, Nayarit, Colima, and Michoacán, among others. Native dancers will be on hand to perform and teach traditional Mexican (and Día de Muertos) dancing, in addition to performing an amazing, authentic Mariachi dance performance with traditional costumes.
One of Washington, D.C.'s best D.J.s will rival the best nightclubs in Cancun with both American and Mexican pop music and dancing. Includes modern high energy, Retro, Salsa, today's top 40 hits, and much more.
Challenge your taste buds with an authentic Mexican buffet. Featuring Mexican Day of the Dead style treats for your enjoyment.
Enjoy an open bar featuring a wide array of Mexican beers, wines and, of course, Tequila! (You must be 21 or over to consume alcohol and to attend this event.)
A special drawing will take place for all attendees as one person will win hotel accommodations and flight to Mexico.
They will pick three winners of the masquerade contest: one on Mexican themed, one on scariness, and one on originality.
If you have any questions or special needs, please email events@thingstodoDC.com in advance.
This event is being organized at the Mexican Cultural Institute by ThingstodoDC.com and EmbassyExperiences.com. In order to attend the event, you must provide proof of vaccination from Covid 19 upon entry. Masks will be required.
Purchase tickets here.
The Embassy of Mexico/Mexican Cultural Institute is located at 2829 16th Street NW.