Messi and Argentine Soccer Mates Star in Georgetown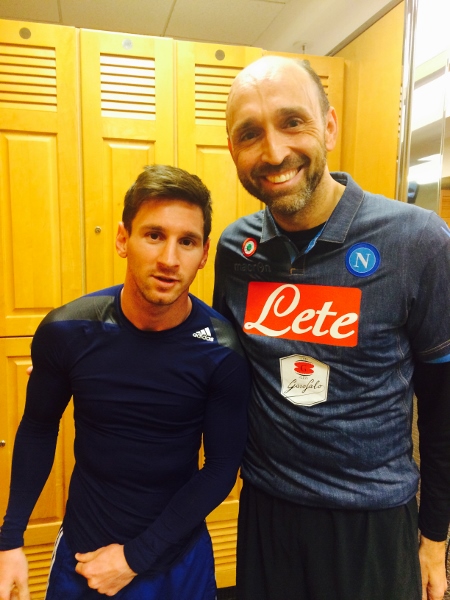 Il Canale restaurant hostess Rosalia Acampora did what most soccer fans only dream of.
She met one-on-one with Barcelona superstar Lionel Messi and Gonzalo Higuain, whose Italian connection is playing for club team S.S.C. Napoli, as their Argentine national soccer team was in Washington, D.C. training for exhibition games.
She did it all for the love of her life: musician Pasquale DePandi, who has a pop-rock band i-Talians in D.C. He is a huge fan of soccer, of course.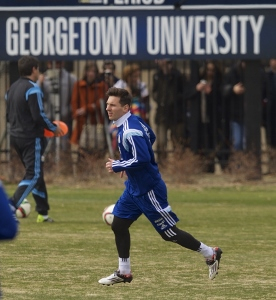 When Rosalia learned that Argentina's national team was staying at a hotel in D.C.'s West End and working out in the gym there, she did what any enterprising girl would do: as a surprise she arranged for her and Pasquale to meet the world-famous players.
Naturally, mobile phone pictures were snapped. If you don't believe it, ask Rosalia to show them to you at il Canale.
The team scrimmaged for a week at Georgetown University's soccer field with some of the Hoya players and where dozens upon dozens of fans gathered to watch.
We wonder how many other fans got pictures with the players. We wager very few did.
Kudos to Rosalia.