Culture
|
March 27, 2022
|
The Merchant of Venice
Must see Shakespeare production.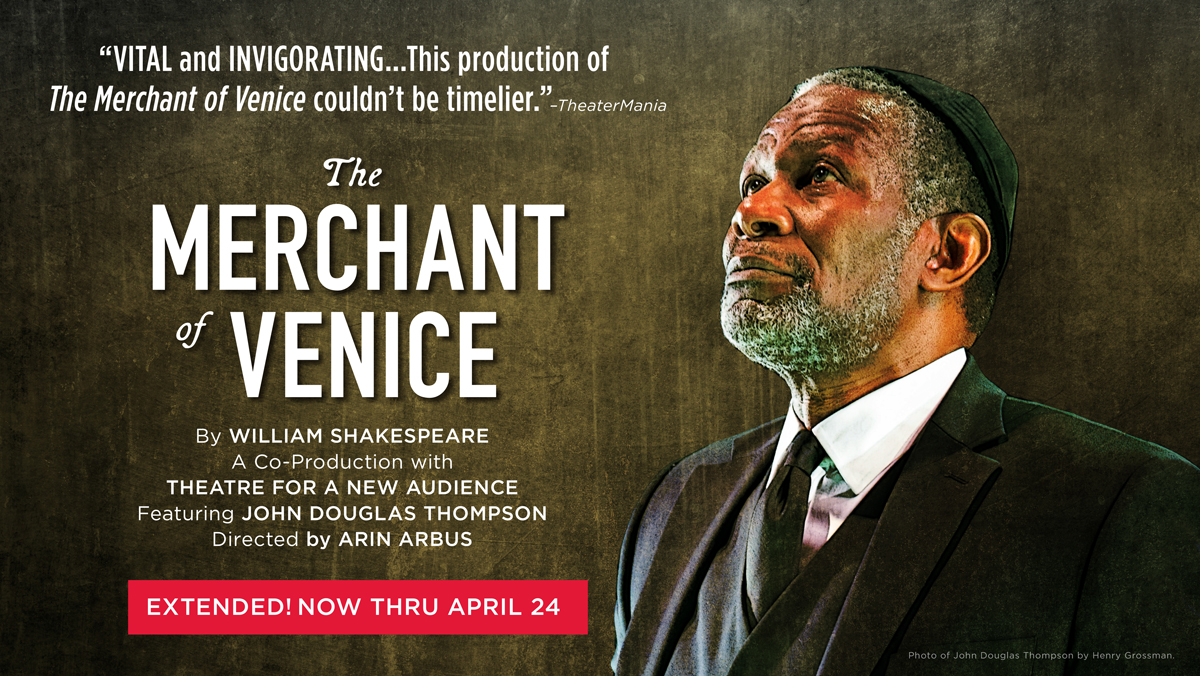 Let me begin by saying; do not miss this production of The Merchant of Venice at the Shakespeare Theatre; you will regret it if you do. 
Just in case you don't know the story here is a very short summary  of the Merchant of Venice: "Antonio, an antisemitic merchant, takes a loan from the Jew Shylock to help his friend to court Portia. Antonio can't repay the loan, and without mercy, Shylock demands a pound of his flesh. The heiress Portia, now the wife of Antonio's friend, dresses as a lawyer and saves Antonio."  Of course, much too simplistic as we watch this incredible play today in a country steeped in the ills of antisemitism, racism, misogyny, and homophobia. This play by William Shakespeare has us look at problems with justice and accountability and asks who really gets any justice? 
Image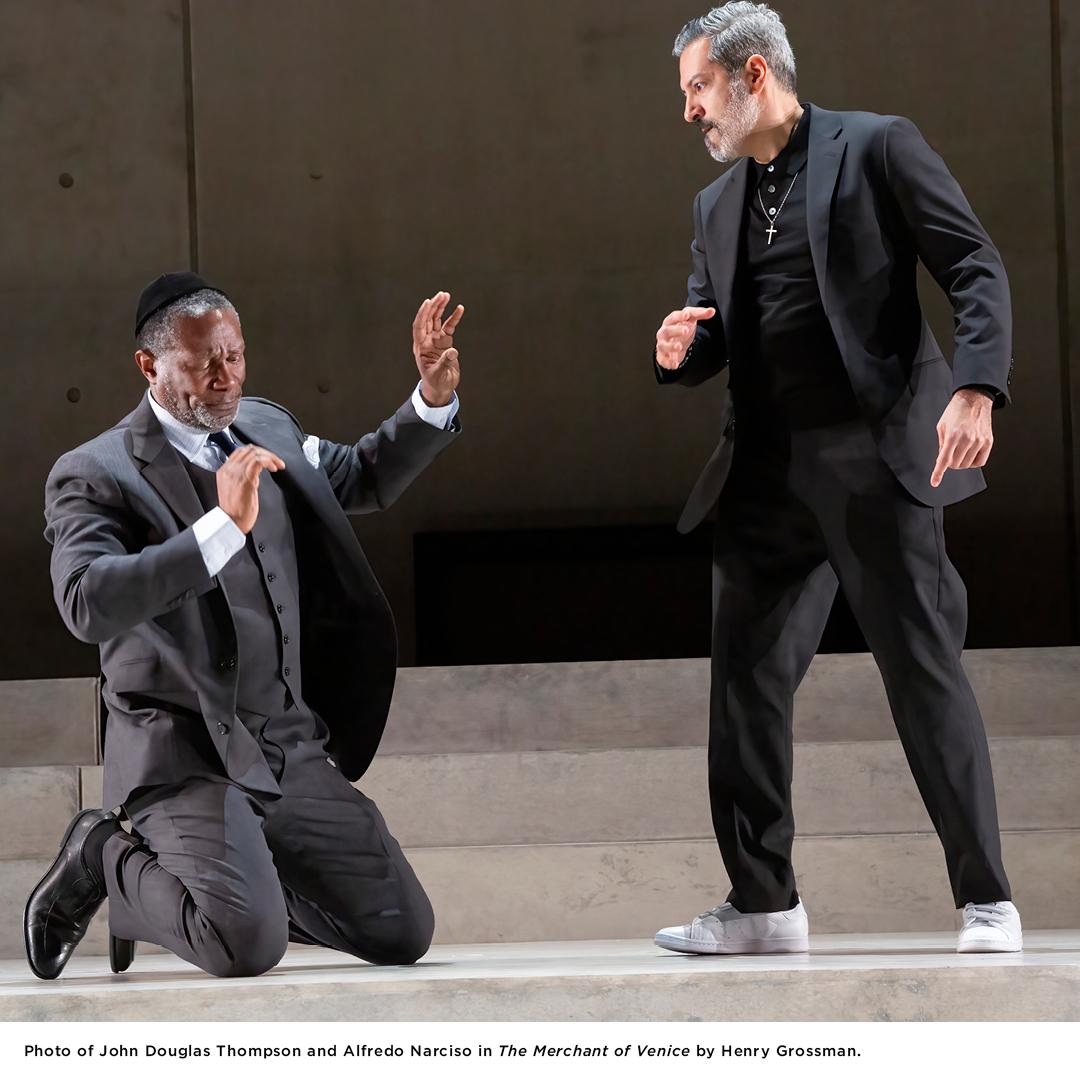 In ASIDES, the theatre's program you can read more about the play. "Antonio will loan Bassanio all the money he has, borrowing from Shylock to do so. And Portia, in her desire to help the friend of the man she loves, leaves the wealth and comfort of Belmont behind for Venice, disguised as a man. In other words, Antonio and Portia's free-floating, unresolved desires cut across traditional roles of gender and sexuality. More than merely serving as the play's plot engine, they serve as a kind of dramaturgical mirror, reflecting upon the ambiguities of individual and social identity that are Shakespeare's larger subject in the play. In search of something they cannot define, trying to establish a state of equilibrium they never completely attain, Antonio and Portia's insecurities are highlighted in their clash with Shylock." 
Image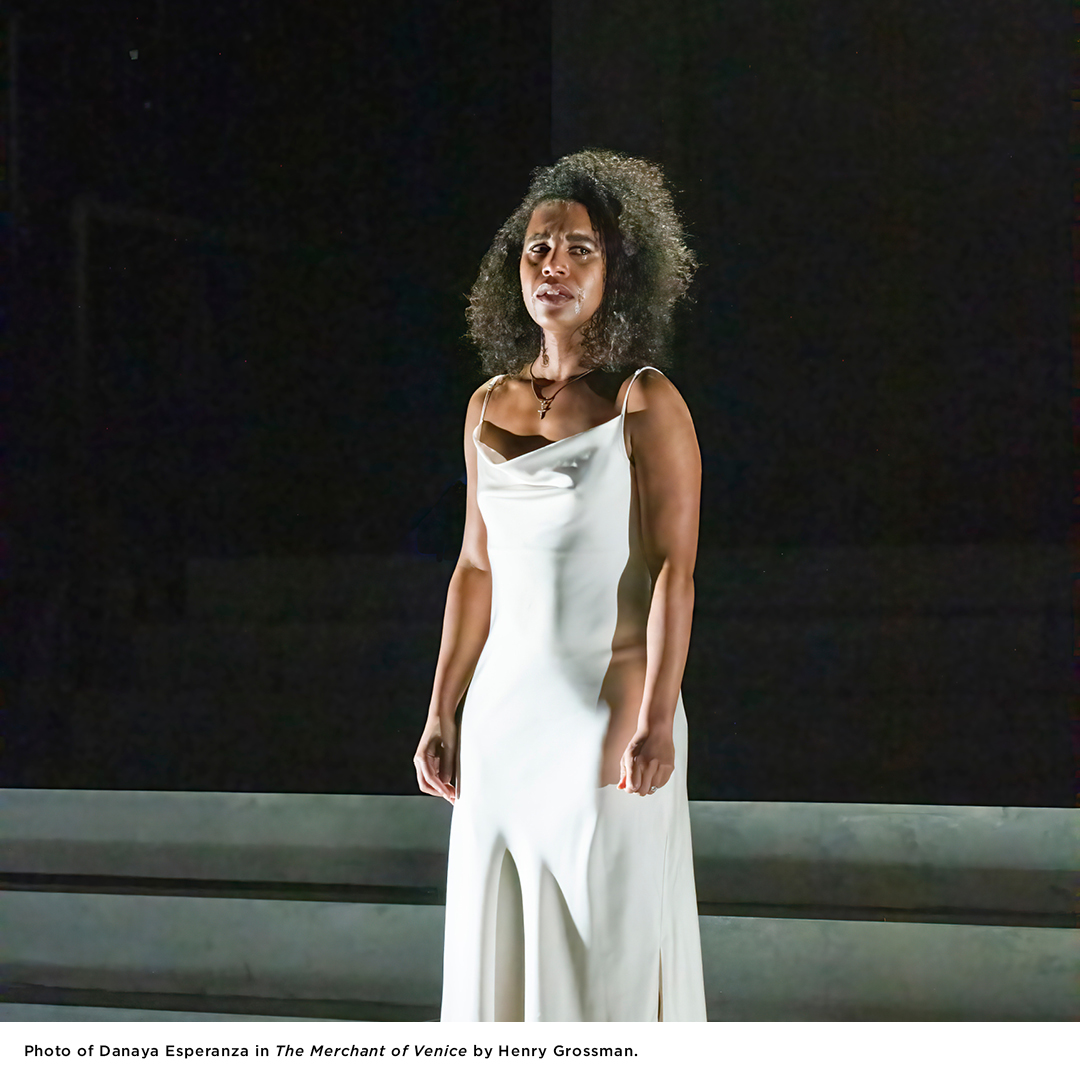 This production is directed by the very talented Arin Arbus, with the characters in modern dress. There is one very impressive set for both acts by the talented Scenic Designer, Ricardo Hernandez. What you leave the theatre with, even as the play itself shares a valuable lesson, is your time was more than well spent just to see the transcendental performance of John Douglas Thompson as Shylock. Every word, every movement is a revelation. You can't take your eyes off of him when he is on stage and that is for much of the two acts of the play. There are other great performances by the very talented cast including; Alfredo Narciso as Antonio, Nate Miller as Lancelet Gobbo; Isabel Arraiza as Portia; Varin Ayala as the Prince of Arragon; Haynes Thigpen as Gratiano; Graham Winton as Salerio; Danaya Esperanza as Jessica; David Lee Huynh as Lorenzo; and Sanjit De Silva as Bassanio. They unfortunately all have the difficult time of sharing the stage with the great John Douglas Thompson, not easy to do as he is just so great. 
The rest of the creative team including Costume Designer Emily Rebholz; Lighting Designer Marcus Doshi; and Original Music and Sound Design Justin Ellington; all do a great job and add to a wonderful night in the theater. 
This production of The Merchant of Venice is a co-production with Theatre for a New Audience, in New York. It will be at the Michael R. Klein Theatre at the Lansburgh, 450 7th St NW, Washington, D.C. 20004 through April 24th For tickets, which are selling fast, call the Box Office at 202.547.1122 or click on Shakespeare Theatre.