Mercedes Benz Fashion Week Coverage!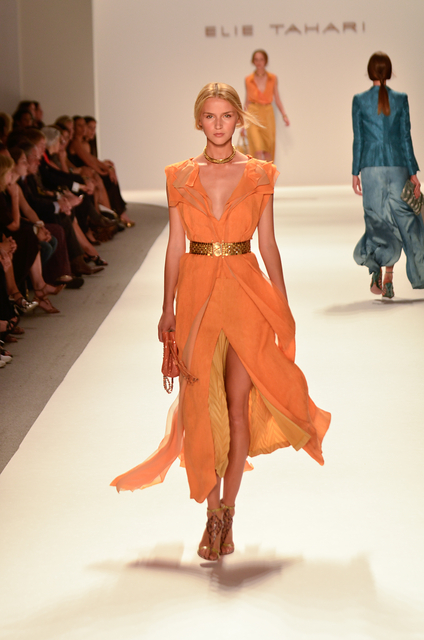 I'm back from a fabulous week in NYC thoroughly enjoying every minute of Mercedes Benz Fashion Week featuring Spring 2012! A week full of dashing to and from Lincoln Center to attend some of my fav designers' shows and loving every minute of it! Micheal Kors, Tibi, Milly, Vera Wang, Bagdley Mischka, Herve Leger, and Elie Tahari!
So what's in store for Spring 2012 you ask? Well, feminine looks continue to rule the runway - lace, sheer tops and skirts, figure-flattering dresses - the '60s and '70s trend remain a fav, maxi skirts, high slits (front and back), open backs, deep v-necks, animal prints, bright colors and earth tones were all the rage. Spring 2012 is going to be a beautiful season of colors: golds, oranges, honey-tones, pale purples, baby blues and pinks. Now sit back and enjoy all the shows Yours Truly enjoyed! XO
*Bagdley Mischka Spring 2012
*Michael Kors Spring 2012
*Tibi Spring 2012
*Herve Leger Spring 2012
*Milly Spring 2012
*Vera Wang Spring 2012
Photo Credits for entire post: Vithaya Phongsavan of Vithaya Photography!
Visit MyDCStyle.com for the more coverage of Fashion Week - including a backstage interview with Elie Tahari - split in
XOXO
~April