Meet Little Italy's Lou Di Palo & Holiday Shop The Italian Way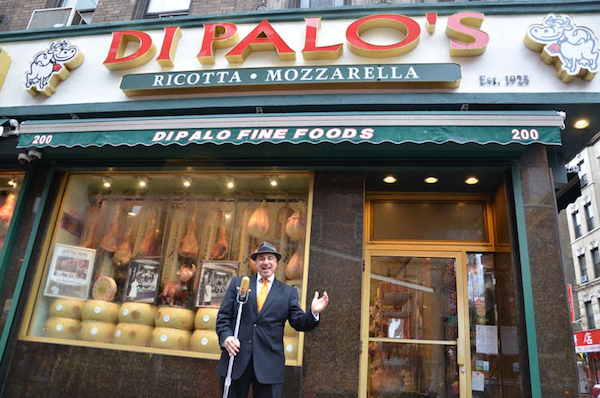 At Via Umbria, Georgetown's new emporium for all things Italian, the holidays are here! First, stop by Wednesday, December 10th for an evening of private shopping. From 5:00 to 9:00 pm, theree will be plenty of staff on hand to customize gift baskets, wrap and deliver them (within the Georgetown area). There's something for everyone on your holiday list: from ceramics and table linen, to wine and desserts.
And next Tuesday, December 16th for one evening only, meet Lou Di Palo, beloved owner of New York's neighborhood food shop Di Palo's Fine Foods.
Born Luigi Santomauro in 1951, Lou Di Palo grew up behind the counter at Di Palo's in New York's Little Italy and the Italian-American neighborhood of Bensonhurst, Brooklyn. Beloved by both his customers and those in the food community and media, Lou Di Palo is considered to be a preeminent Italian food expert.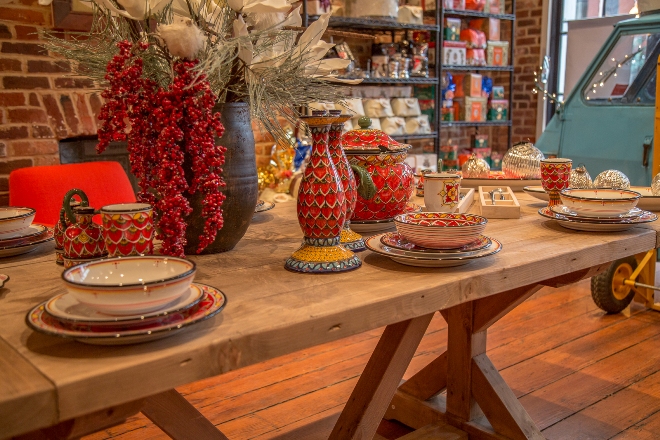 In addition to running Di Palo's (for forty years and counting) with his brother, Sal, and sister Marie, he works as an Italian food educator and consultant for supermarkets, trade associations, and even Italy itself, which has given him many awards for his efforts to educate Americans in the ways of Italian food. He travels all over the United States, speaking about Italian food products, and, with Di Palo's Guide to the Essential Foods of Italy, his first book, he hopes to bring his knowledge and passion to those who can't make the trip to visit Di Palo's in person.
Di Palo will be on hand at Via Umbria for a book signing and guided food tasting of some of his favorite Italian foods. Join their monthly book club where Lou will discuss his insights into Italian food. Participants are encouraged to prepare a dish from the book and bring it to an impromptu pot luck, where Lou will continue the conversation. Copies of Lou's book will be available on the day of the event for purchase and signing by the author.
Attendance is free but RSVPs are encouraged by calling Via Umbria at 202.333.3904 or emailing at events@viaumbria.com.5:30pm - 7:00pm: Reception, Book Signing and Food Tasting from 5:30 to 7:00 pm
7:00pm - 8:00pm: Book Club and Pot Luck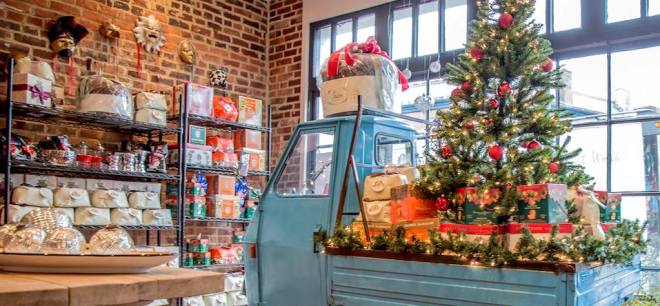 Via Umbria is located 1525 Wiscosnin Avenue in Georgetown. Tel: 202.333.3904