Meet Georgie, Fairmont's New Ambassador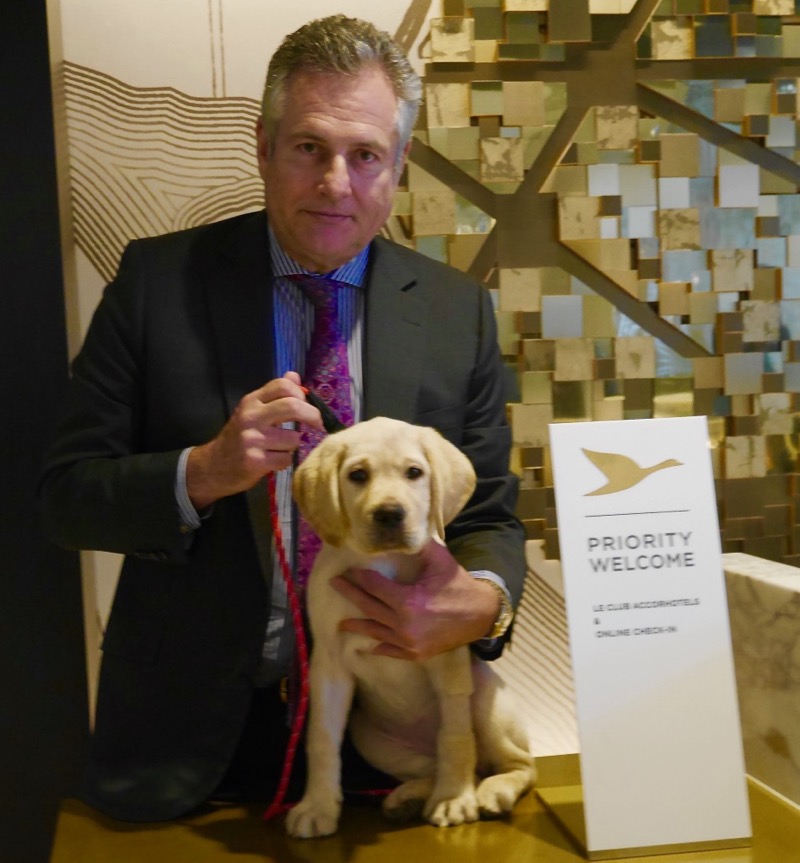 The Fairmont Hotel has a new canine ambassador.
While many upscale hotels have gone pet-friendly and let the dogs in as guests, Fairmont Washington, D.C., Georgetown is taking canine care to a new level, by adopting a puppy from Guiding Eyes for the Blind to serve as the hotel's Canine Ambassador. Georgie, a 10-week old female Labrador puppy, was born at the organization's Canine Development Center in Patterson, NY, with the aspiration of one day becoming a guide dog for a person with vision loss.
"Every Guiding Eyes dog is an extraordinary animal born with a purpose," said Kathy Zubrycki, vice president of training programs at Guiding Eyes for the Blind. "Puppies receive a tremendous amount of early training and socialization during the first few weeks of life, and though not every pup is a suited for guide work, many go on to other exciting careers or may become exceptional companions and pets. That's how Georgie came to become Fairmont's new Canine Ambassador, and we're thrilled for her to join the Fairmont family."
Georgie will have a comfortable part-time home in the hotel lobby, where guests can visit and assist her with her socialization. Come evening, Georgie will head home with Dad, Mark Huntley, the hotel's general manager and regional vice president.
Guests on the road with their own Rover can do even more to share the puppy love. Every time they book the Puppy Love Package and check-in with dog in tow, Fairmont Washington D.C., Georgetown will donate $25 to Guiding Eyes for the Blind.
And Georgie is not the only canine that receives V.I.D. (Very Important Dog) treatment at Fairmont Washington D.C., dogs arriving at the hotel (with their owners of course) are greeted with healthy peanut butter treats handmade by the pastry team.
*/
Fairmont Washington D.C. Georgetown's no-charge Pet Program includes lots of other practical items like walking maps to nearby parks, a list of nearby, pet-friendly restaurants and cafes. The finishing touch, a special sign for your door – the green paw means, "please service room, animal companion exploring city." Flip sides to the red paw and Spot can slumber on, "do not disturb, animal companion napping."