McLean School's Cecily's Advocacy Workshop Feb. 9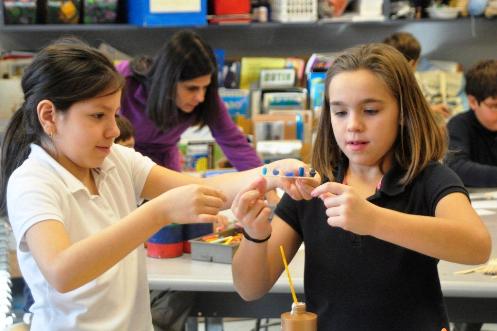 On Saturday, February 9, 2013, McLean School of Maryland will hold its 4th Annual Cecily's Advocacy Workshop at 8224 Lochinver Lane, Potomac, Maryland from 8:30 am to 2:00 pm and includes lunch.
This workshop offers tools and information for parents, educational and medical professionals of children, students and clients that are non-traditional learners.
The keynote speaker, Dr. Edward Spector, Psy.D., LLC, will present The Healthy Use of Technology: Setting Limits On The Virtual World discussing the effective use of technology in children's lives. Dr. Spector will talk about the warning signs of excessive use of electronic media, as well as the tools to set appropriate limits for children once and for all.
In addition, there will be a wide-range of experts who will address the following important issues:
Developing stronger social skills
Navigating the teen social scene
The impact of diet on behavior and learning
Managing the use of ADD Meds throughout the teen years
Issues that arise in adoptive families in younger kids and in teens
Having a successful blended family
Understanding and creating a successful environment for your dyslexic child
College success for LD students
Cecily's Advocacy Workshop is open to the Washington, DC community. Exhibitor booths will offer resources to help enrich the lives of children.
To find out more, visit McLean School or call 240.395.0686