Mayoral Candidates Spar Over ANCs, Zoning, Ht. Act., Streetcars, Ethics & More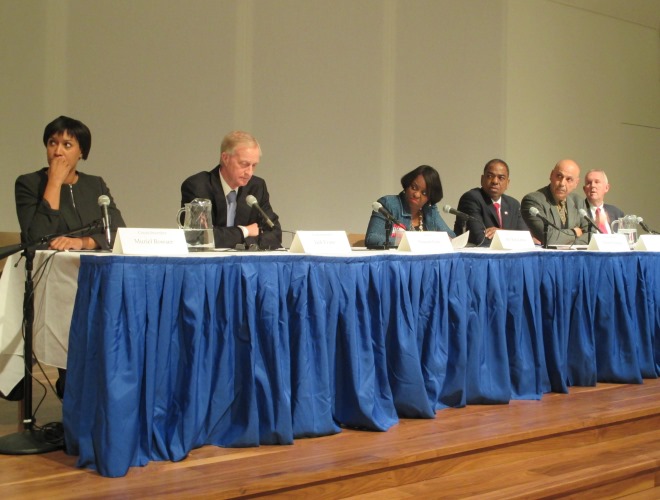 The candidates running for mayor of the District faced each other on Tuesday evening in a debate convened by the Committee of 100 on the Federal City. A citizen panel asked the contenders--Muriel Bowser, Jack Evans, Reta Jo Lewis, Vincent Orange, Andy Shallal and Tommy Wells (Mayor Vincent Gray was absent)--about the powers of Advisory Neighborhood Commissions (ANCs), the overhaul of the city's Zoning Code, the future of the Height of Buildings Act, how to generate more affordable housing, the role of streetcars in our transportation system and support for historic preservation.
One of the first questions was on the updating of the zoning regulations and whether it should be delayed. There was general agreement that the updating was long overdue and should not should not be deferred or abandoned but that the powers of the ANCs should not be diminished in the revision. Bowser said she had worked out problems she had had with the initial proposals and now supports it.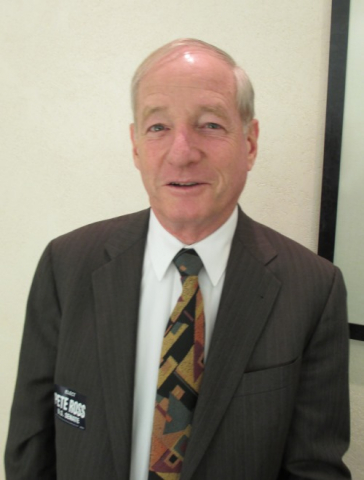 On the Height Act, one of the most important C100 issues, Bowser gave the most specific defense, saying "We should promote our skyline as the monument that it is." Lewis and Shallal suggested, on the other hand, that higher buildings should be considered as a path to more affordable housing.
The questions on how to improve transportation and relieve congestion produced varied responses. Evans said he was for completing the H Street, NE, line but that expanding it to K Street was problematic because of ANC and business opposition and unknown funding. Wells committed to building all 37 miles of the proposed citywide streetcar system so "we'd have our own transit system, instead of just a commuter system."
Evans and others turned to education in their closing statements. "It's the number one issue that holds our city back," said Evans while Orange said that good jobs and affordable housing and health care education and education were at the top of his list. Shallal said the number of homeless is "off the charts" and we should stop the "war on teachers."
Lewis, Bowser and Wells closed with an emphasis on ethics. Lewis asked "Who do you trust to lead our city?" Bowser proudly pointed to her sponsorship of the new ethics and accountability board as well as her commitment to "close the gap [between] east and west, new and old." And Wells brought his pledge not to take corporate campaign contributions as central part of his campaign, so that "I will be on your side and not on the side of those who fund campaigns."
Note: In the audience was candidate Pete Ross, candidate for "Shadow" U.S. Senator, with a statement rejecting the Zoning Rewrite. "What started out as a update and modest revision of zoning laws has turned into a 975-page wholesale rewrite without sufficient citizen participation."