Mayor Says Agreement Close on GU Campus Plan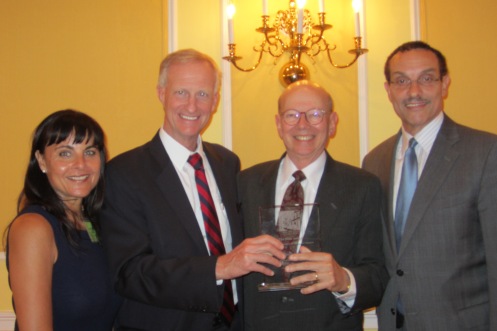 Mayor Vincent Gray strongly suggested on Wednesday evening that agreement has been reached between the community and Georgetown Univesity over the GU plan that will guide its expansion over the next 10 years. We're "95% to getting this solved" he said as he praised the university and the lead community neogotiator, Ron Lewis, the chair of Advisory Neighborhood Commissioner 2E. The agreement is expected to be annouced at the monthly ANC on Monday.
Gray and Ward 2 Councilmember Jack Evans were the featured guests at the Citizens Association of Georgetown annual meeting held at the historic Dumbarton House on Q Street. Gray and Evans, joined by President Jennifer Altemus, presented CAG's annual awards to Lewis and three other community leaders: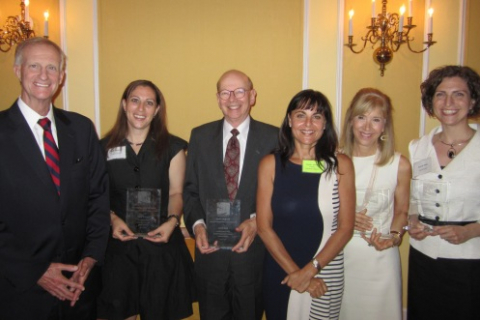 --Karen Daly, executive director of Dumbarton House, recognized because she "significantly increased the public programming [that] has seen museum attendance surge by 75 %" in the last two years.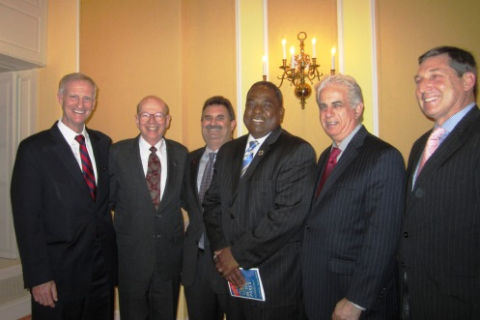 --Ruth Werner, top staff person in Councilmember Evans office, for being the "central [person] in identifying additional funding needed for the construction and completion of Georgetown Waterfront Park."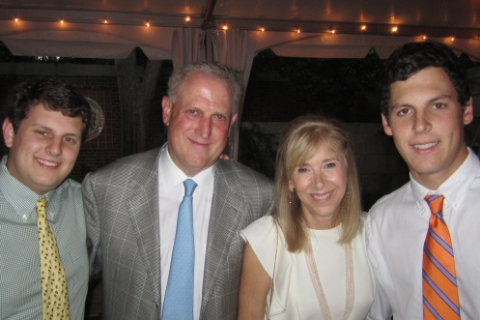 --Nancy Taylor Bubes, a top real estate agent for Washington Fine Properties, for leading community support for Volta and Rose Parks, the Georgetown Village and Trees for Georgetown and for also finding time to be a public safety block captain.
--Ron Lewis, recognized for the way he "masterfully and patiently orchestrated the Georgetown University-community relations discussions."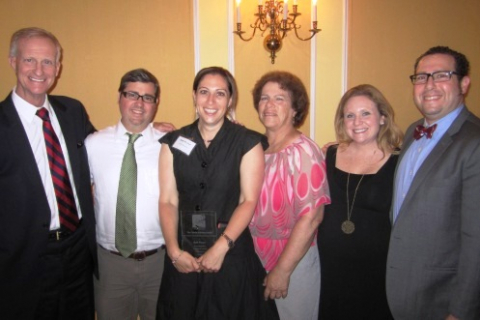 The evening included the election of officers for the year, with the official slate, headed by current President Altemus, approved by acclamation.