Mayor Gray Stops by to Celebrate Clyde's 50 Years in Business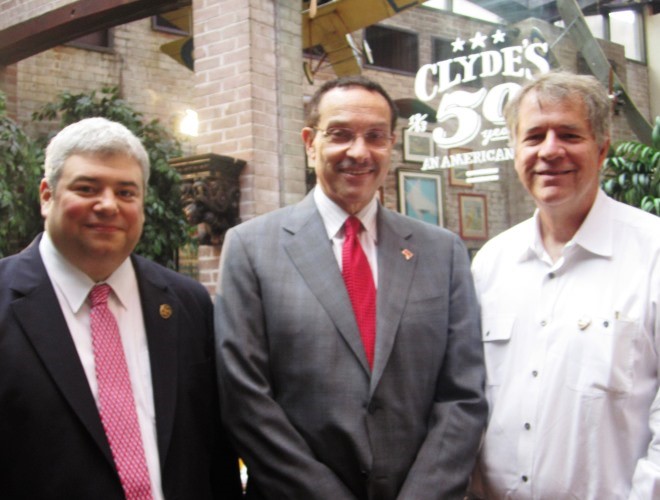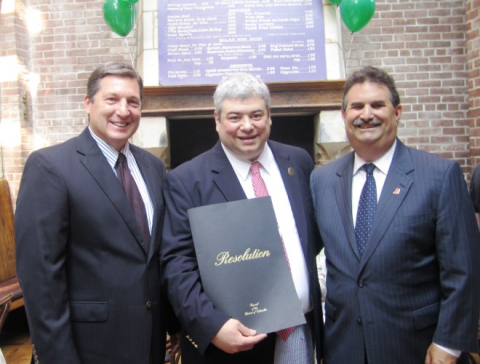 Georgetown has some of the oldest restaurants in Washington (if not the country) and two of the most distinguished celebrated significant anniversaries this year. In April, Martin's on Wisconsin Avenue marked its 80th year. And on Monday, fifty years ago to-the-day Clyde's of Georgetown on M Street first opened its doors. For the occasion, the M Street eatery invited all to come for an on-the-house breakfast (lunchtime is when it usually opens) and a birthday visit from Mayor Vincent Gray.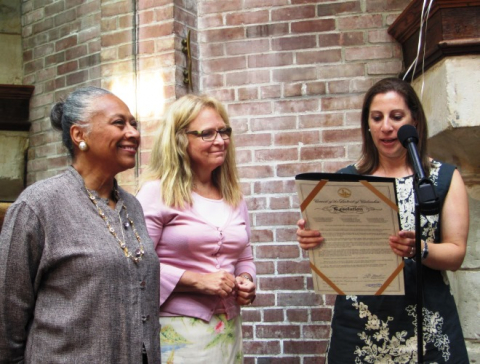 The Mayor, who brought a proclamation declaring it Clyde's Day in the District, extolled the other, younger restaurants in the Clyde's chain, including the Old Ebbitt Grill, the Hamiltonian and Clyde's at Gallery Place.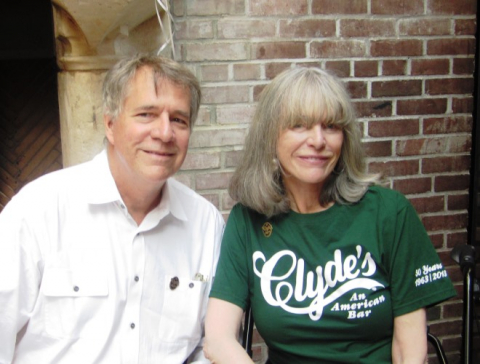 Washington "can be noted for our cuisine," he said, in the same league as restaurants in San Francisco, New Orleans, New York and Chicago. And, "we'll march for the right to go to any Clyde's restaurant in D.C.," as he invited everybody to join him 24 to march for voting rights for DC citizens on August 24.
Under an early menu (shrimp cocktail was $3.25, London Broil was $5.95 and a Reuben was listed for all of $2.95),Tom Meyer, president of the Clyde Restaurant Group, accepted the Mayoral proclamation.
Staff-members represented Councilmember Jack Evans along with a Council proclamation. And Commissioners Bill Starrels and Jeff Jones came from Advisory Neighborhood Commission 2E.