Mayor Gray celebrates Georgetown author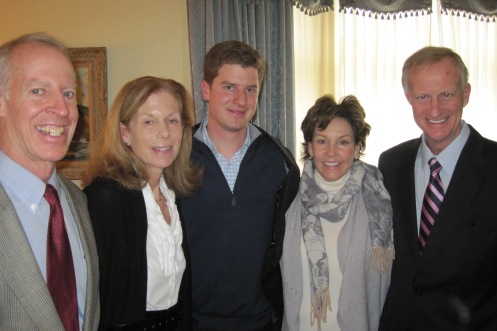 It's one thing to grow up in historic Georgetown, attending local schools and walking the family pooch in Volta Park. And it's another thing to write, at the tender age of 24, an important work that brings attention to an up-to-now little-known but important historical event.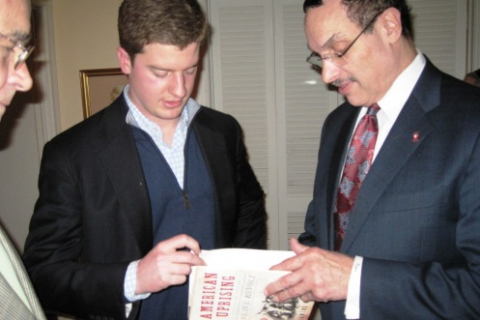 But that's what Dan Rasmussen has done. As he described it to small group gathered in a Northwest apartment, the painstakingly researched American Uprising takes off from his Harvard thesis to tell the account of the "largest slave revolt in American history," namely the uprising in January 1811 by 200-500 slaves some 40 miles north of New Orleans.
Mayor Vincent Gray, joined by Councilmembers Jack Evans (Ward 2), Mary Cheh (Ward 3) and Muriel Bowser (Ward 4) stopped by to hear the author's brief talk. Picking up on the book's theme of enslavement, the Mayor noted that this is the same for the District and its residents. "We in the District of Columbia experience a form of enslavement every day [because our political rights exist] at the whim of whatever political party happens to be in power" in Congress. He was referring to the recent decision by the new Republican majority in the House to take away Congresswoman Eleanor Holmes Norton's vote in the Committee of the Whole.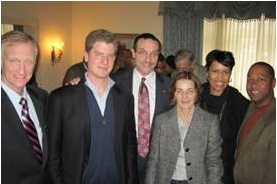 American Uprising tells in vivid detail of how the uprising and its historical significance were suppressed by Gov. William Claiborne. In a particularly gruesome coda, the bodies of the defeated were dismembered and their heads stuck on pikes that were placed along the banks of the Mississippi. Rasmussen makes the case that these "enslaved predecessors [are] equally important to our nation's story as the Founding Fathers."