Mayor Gray Brings Surprise to Georgetown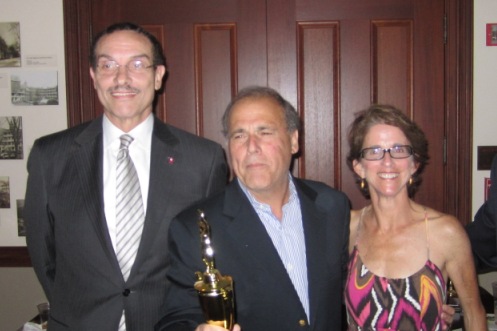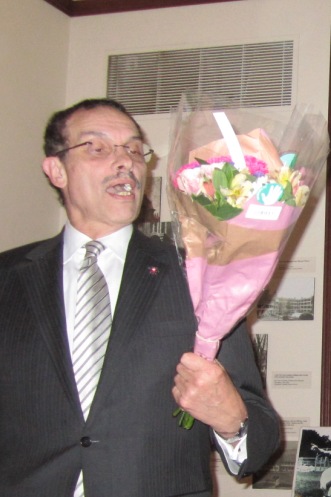 One of the most important Georgetown social events is the annual Friends of Volta Park fundraiser. Not just a Friday evening cocktail party and silent auction, it's a whole weekend of events, including a tennis tournament, a community picnic, children's games, a dunk tank and flea market – all this past weekend.
Started 17 years ago by John Richardson, everybody is pretty much tuned into the cadence of the evening, to the extent that Jack Evans, the long-time councilmember and Georgetown resident, had to say "come on folks, you know the drill," as he tried to get the attention of the crowd.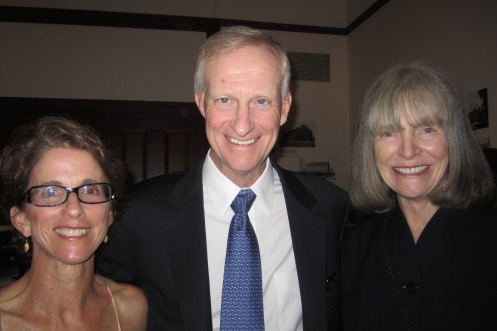 But Mayor Vincent Gray knew how to got everybody's attention – with an announcement of $200,000 to upgrade the park's tot-lot, the first commitment from a new city public-private partnership to assist neighborhoods that have shown the support Georgetown has for Volta Park. In response, John Lever, a principal park supporter, handed the Mayor a flower bouquet in a demonstrtion of surprised gratitude,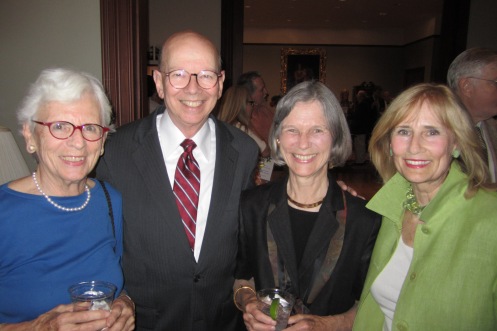 The money will be well-spent, according to Lever. The lot has not been touched since 1986 and it needs new drainage system and replacement of the outmoded wood chip playing surface.