Mayor, councilmembers congratulate GBA awardees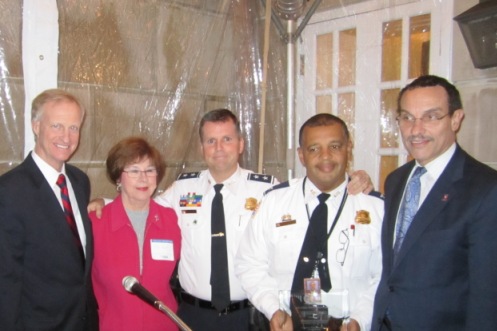 Mayor Vincent Gray, Councilmembers Jack Evans and Vincent Orange joined members and friends of the Georgetown Business Association at a three-in-one event Wednesday evening, namely the GBA annual meeting, awards and holiday party.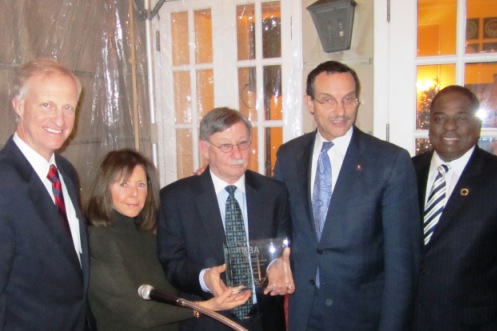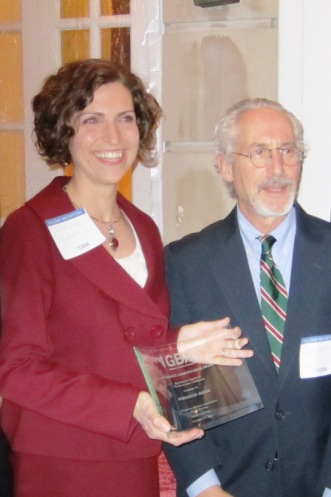 Janine Schoonover introduced the awardees. The Art Schulz Communitarian recipient was presented to Karen Daly for Dumbarton House, the historic venue for the evening. The Joe Pozell Public Safety award went to MPD Commander Michael Reese and Officer Roberto Corchado and Chip Dent, a long-time Georgetown MPD supporter. Business of the Year was presented to Britt Swan for Serendipity3, the iconic restaurant at the corner of Wisconsin and M Streets.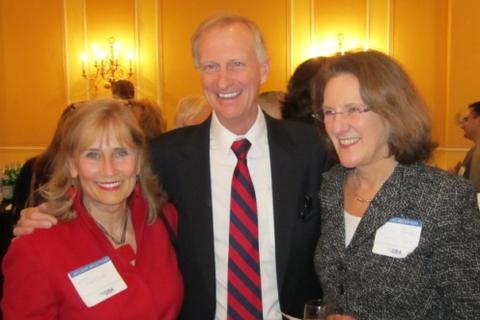 Mayor Vincent Gray, clearly enjoying his time in Georgetown, raved about the dancing at the Citizens Association gala earlier this month and praised the GBA for its outstanding work in the community. "The rumor is true," he told the guests, "we are trying to get the Redskins back. They're the only team that practices in Virginia, plays in Maryland is named for another city."
Councilmember Jack Evans paid tribute to Georgetown's overall vitality and health. The longest-serving member of the City Council who, as the Mayor noted, is also the luckiest because he is running unopposed said: "We are living in the Golden Age of Georgetown right now," pointing to the new Georgetown Waterfront Park, the historic rehabilitation of O and P Streets and the acquisition of the former Jelleff Boys and Girls Club.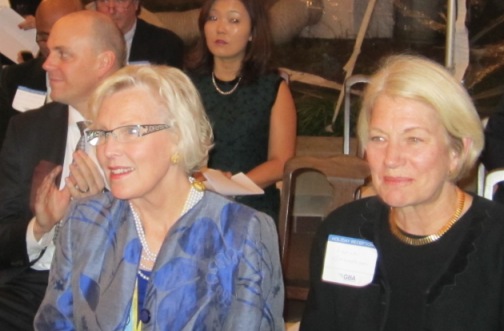 Rokas Beresniovas, the incoming GBA president, pledged renewed collaboration "with other Georgetown interest groups to … make Georgetown the most competitive shopping destination in Washington, D.C., while also respecting the needs of local residents."
Dancing was to the Radio King Orchestra and the sponsors included Dumbarton House, Café Bonaparte, Edible Arrangements, Martin's Tavern, PAUL, Serendipity3, Sugarplum Tent Company, Georgetown University, Georgetown University Hospital/Medstar Health, Bank of Georgetown, Colonial Parking, Georgetown Business Improvement District, Georgetown Floorcoverings, HSBC Bank, Vornado Realty Trust and Angelo, Gordon and Co., Rush Hour Printing and Graphics and Clyde's Restaurant Group.