Mayor Bowser at Hyde-Addison School Aug. 21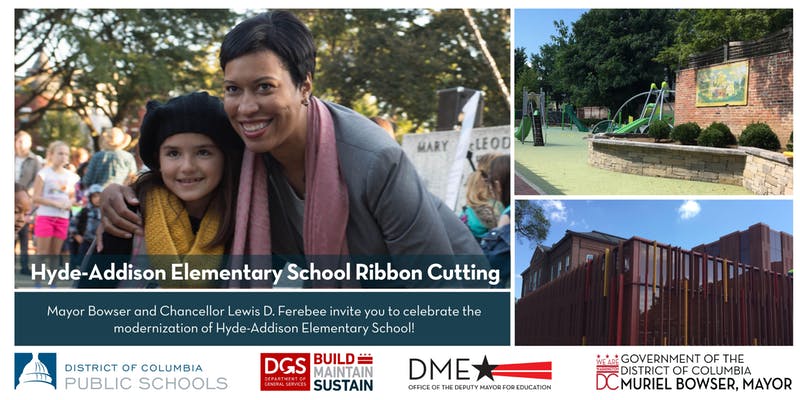 Celebrate the modernization of Hyde-Addison Elementary School with Mayor Muriel Bowser and Chancellor Lewis Ferebee.
Mayor Muriel Bowser will be at 3219 O Street NW at 10:30 am on Wednesday, August 21, 2019 to cut the ribbon at the official opening of Hyde-Addison's renovated, expanded school. The new addition includes classrooms and a gym. This free event includes food and fun for all ages.
Georgetown's only public elementary school now has another building that links Hyde and Addison.
*/
Students return to Hyde-Addison on Thursday, August.29.
Register here.