Mayor, Bobcat on the Scene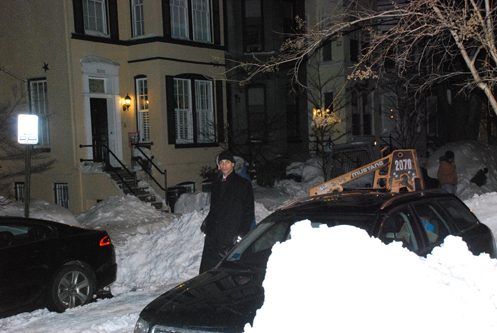 GM heard a rumor that the mayor and Jack Evans were out and about Georgetown watching over a new strategy for side-street clearance. He rushed down to Cambridge St. with his trusty Nikon and snapped a photo of the pair.
The new strategy involves driving a Bobcat (actually this was technically a Mustang) with a crew of shovelers. And it's pretty effective: Read more . . .