The Mayor At Bat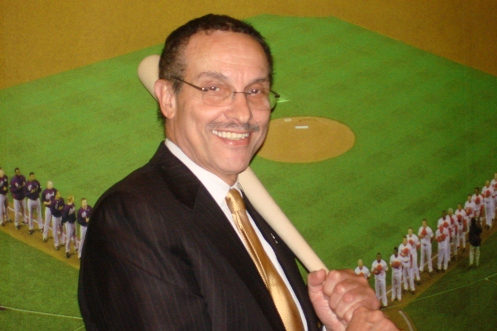 To celebrate his 70th birthday, Mayor Vincent C. Gray was presented with a Louisville Slugger bat and a souvenir baseball at Nationals Park's PNC Diamond Club which drew hundreds of fans on a brisk, windy Tuesday night.
The event also was a fundraiser for the mayor's constituent services fund. The mayor, an avid Nats fan, plays first base for a recreational team in D.C. and rarely missed a game.
Among the celebrants were former Mayor Sharon Pratt, D.C. Chamber of Commerce President and CEO Barbara Lang, D.C. Councilman Vincent Orange, DC Public School Chancellor Kaya Henderson, and Councilwoman Yvette Alexander. The host committee listed nearly 200 people.
Food for the evening mainly consisted of hot dogs, hamburgers and cake.
Gray was born Nov. 8, 1942. His executive office is decorated with an array of sports memorabilia.