Mayflower Blooms for Festive 85th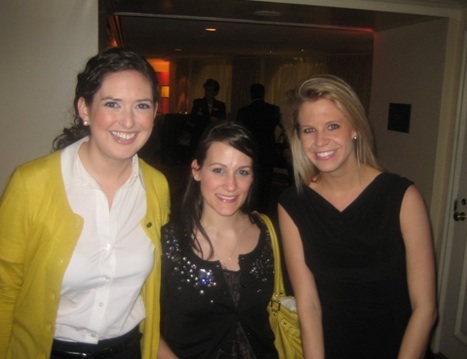 Family and friends joined Mayflower Hotel General Manager Satinder Palta to raise a special glass of bubbly Wednesday at a reception to kick off
Image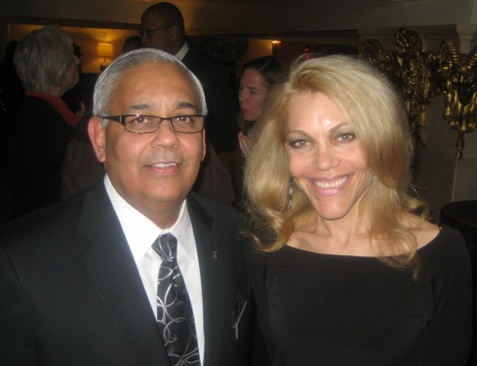 the venerable hotel's 85th anniversary year. The site of presidential inaugural balls since Calvin Coolidge's in 1925, the iconic hotel is celebrating with a special rate and a series of events, including a Diamond Dinner, Champagne & Orchids Ball, and Mother & Daughter Dress-Up Afternoon Teas. (Satinder with Hisaoka Communications President Wendy Gordon, right)
It was at the Mayflower that FDR threw birthday bashes, Winston Churchill attended a State Dinner, Ronald Reagan's and Gerald Ford's funerals were planned, where Eliot Spitzer a.k.a. George Fox had a number of expensive encounters with a female "escort," and John F. Kennedy, as a young Congressman, kept an apartment. J. Edgar Hoover ate lunch almost every day there for 20 years. And President Harry Truman lived at the Mayflower for 90 days, leading to its moniker as Washington's "second best address." (The "best address" would be... Georgetown?)
Image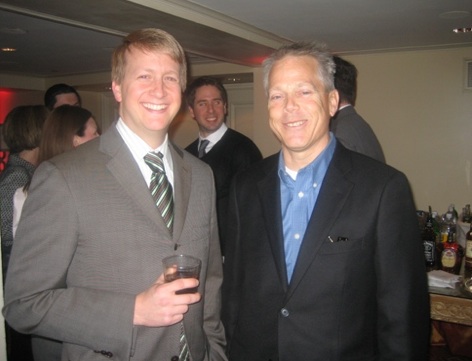 David Marriott, son of the famous hotel brothers Bill and Richard -- who own the hotel as part of Marriott's luxury Renaissance chain -- mingled jovially on the swish mezzanine level for the kickoff toast. True to the Marriott hallmarks of hard work and keeping business in the family, David started out as a sous chef in a Salt Lake City Marriott.
"I washed dishes, too," he said. Now that Marriott is a global hotel brand, it's easy to forget that it was a restaurant company for its first 30 years, starting as a root beer stand. Asked what he thought of a new USDA study claiming that eating out once a week causes an average two-pound weight gain per person per year, Marriott waved it off. "That's
Image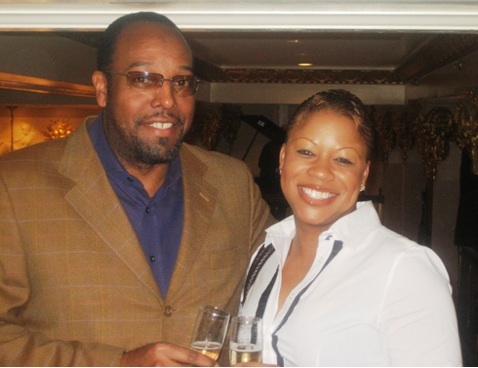 ridiculous," he said. He looked fit and trim, as do all the Marriotts. Maybe they don't eat out? "We eat out all the time," David said. (Pictured with Marriott's Gordon Lambourne, above.)
GM Palta described the days when a pre-presidential Barack Obama stayed at the hotel regularly. He had one Secret Service officer with him then. One morning, as Palta stepped outside his room to pick up the newspaper, he saw a shadow down the hall doing the same. "Hey Satinder, what are ya doing?" asked the junior Senator from Illinois.
"Going to work out," said the manager.
"I'll go with you," the future president said. They ended up playing pick-up basketball at the
Image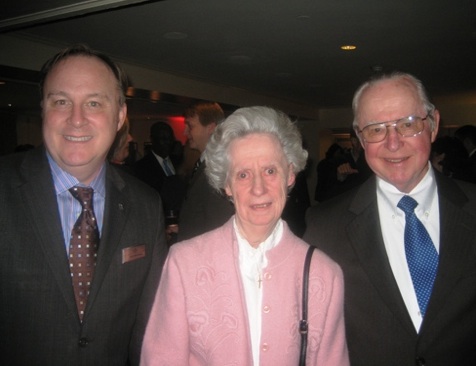 nearby YMCA. The Mayflower holds 15 memberships to the Y, so that guests can swim in an olympic-sized pool if they like. The Y is not just popular among hotel honchos and future presidents. Media bigwigs like Bloomberg's Al Hunt and The Washington Post's Amy Argetsinger work out there too.
Obama, Hunt and Argetsinger are just the latest denizens of a unique neighborhood anchored by the hotel. Marilyn Jarboe and John Mack (with Keith McClinsey, pictured above) actually grew up at the
Image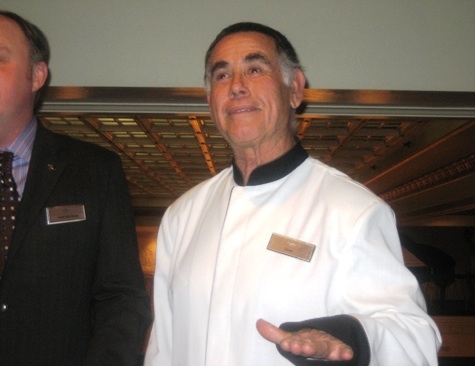 Mayflower, where their father was General Manager from 1941-1970."In the 40s, there were only five hotels in town," said Jarboe. "We're Mayflower people. It's our family."
In anticipation of its 85th anniversary, the Mayflower issued an "amnesty" request for guests to return items that had been taken from or given away by the hotel throughout the years.
Image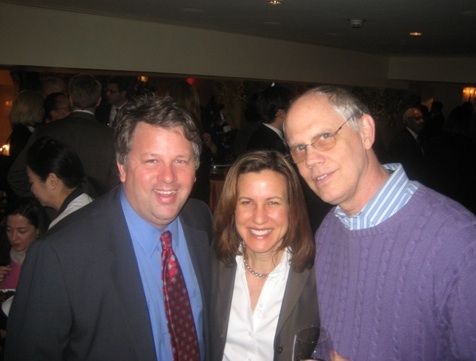 Banquet chairs, the cufflinks of a former General Manager, even a bathtub are now displayed in the Treasures Returned exhibit curated by hotel historian Keith McClinsey.
The hotel will offer a special 85th Anniversary rooms package that is available weekends through February 2011. The rock-bottom rate is $185 per night and includes deluxe accommodations, breakfast for two in the Café Promenade, a bottle of Iron Horse Vineyards customized signature Mayflower 85th Anniversary Sparking Wine and a collection of 15 Historic Mayflower postcards. A deal like that has to cause a renaissance in
Image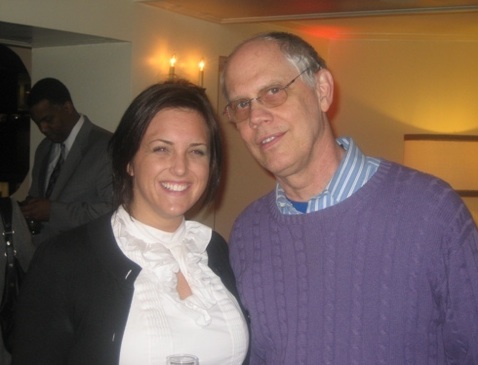 the Washington hotel market.
The Renaissance Mayflower Hotel is located at 1127 Connecticut Avenue, NW. For more information, call 202-347-3000 or visit Renaissancehotels.com.
Photos: Above right, Greg Thornton and Stephanie Johnson. "Oscar," a longtime Mayflower staff member, is honored, right. John Arundel, Associate Publisher of Washington Life, with Beth Solomon and WL's Senior Editor Kevin Chaffee. Above left, Capitol File's Jennifer Blacker with Chaffee.
Photos by RJSmith.