May Mingling at Dean & Deluca Georgetown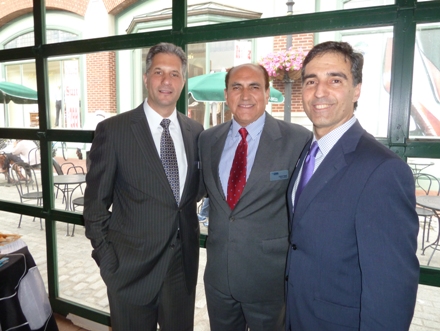 Iconic purveyor of fine foods and wine, Dean & Deluca opened their sliding patio doors Wednesday to welcome Georgetown's business leaders. A perfect spot on a warm spring evening where Georgetown Business Association (GBA) president Joe Giannino, along with Rokas Beresniovas (vice president), Riyad Said (treasurer), and Beth Webster (secretary) greeted members and friends at this month's networking reception.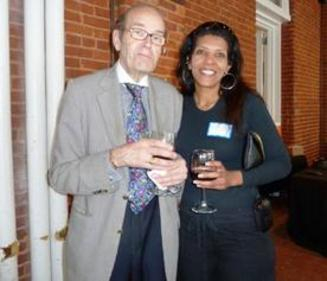 Introduced to the GBA a few months ago by events chair, Sue Hamilton, Trinity Jennings, realtor for W.C. & A.N. Miller told The Georgetown Dish, "I live next door at Georgetown Park, and this couldn't be nicer."
With wine in hand, over a hundred guests mingled as they enjoyed the lavish spread created by Dean & Deluca's chef Sean McIntosh. Sushi, chicken skewers, lamb crostini, and beef wellington shared the spotlight with a dessert table with Cakes by Randolph.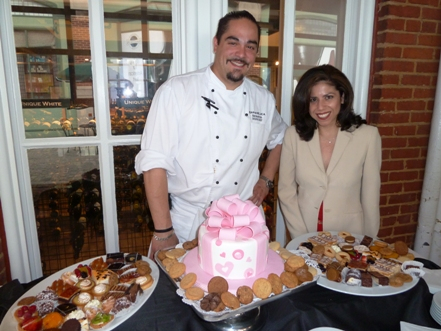 As McIntosh said, "When I started eight months ago, I wanted to keep Georgetown's signature specialties (chicken empanadas, lasagna Bolognese, and crab cakes) but I also wanted to add some seasonality with some new items like sweet Thai chili and duck, barbeque chicken and pasta salad."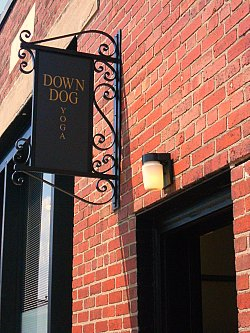 Architect Nir Buras discussed Georgetown buildings, historic and new with City Tavern Club president Richard Meyer, GM Steven Andronico and Rokas Beresniovas. One of the oldest buildings and the last remaining Federal-period taverns in the city, City Tavern Club will host GBA's senior advisory luncheon in June.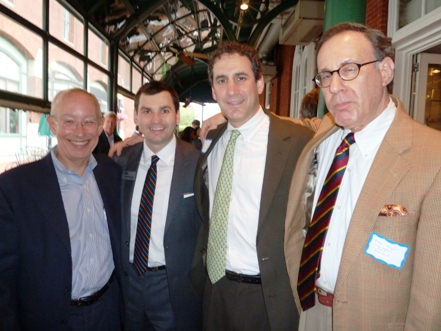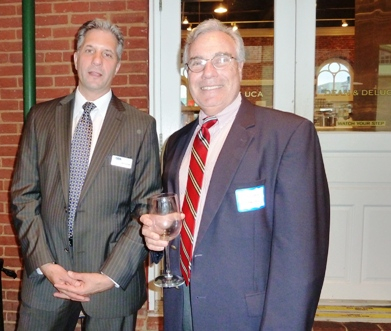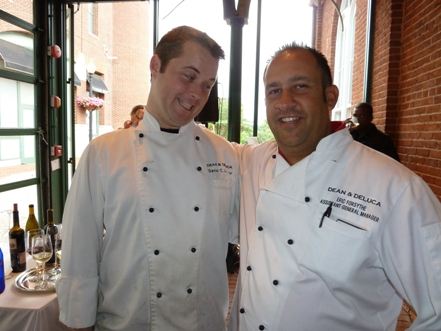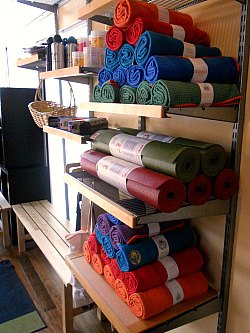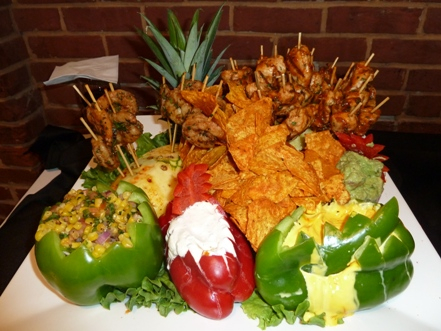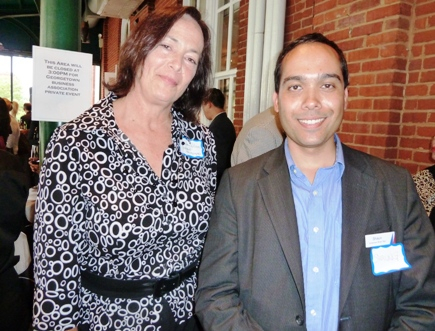 For more information about GBA and upcoming 2011 events, contact www.gtownbusiness.com