Maxime, Georgetown's New Classic French Bistro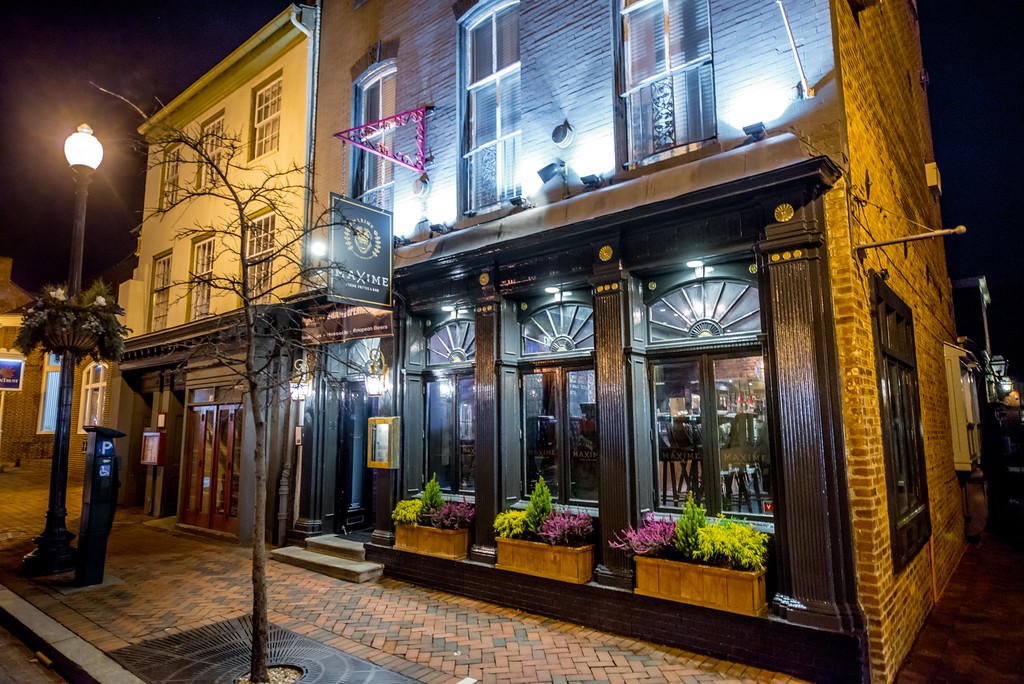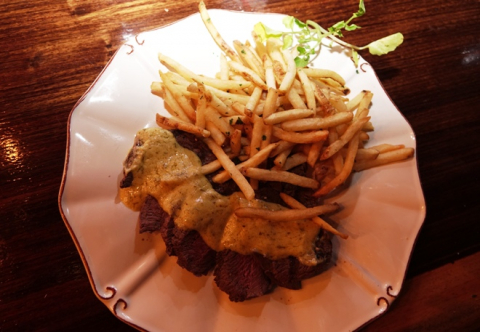 Open for only a few weeks and Maxime already has the feel of your favorite, cozy neighborhood brasserie. This French steakhouse and mussel bar is a most welcome addition to Georgetown's casual dining scene.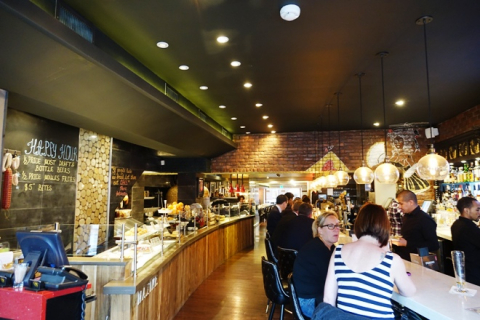 The centerpiece of the classic bistro menu is, of course, the steak frites, with broiled marinated Portobello mushroom steak or salmon filet as options. Called La Formule (the 'Maxime Signature Meal') by Executive Chef Ryan Fichter, the emphasis is on high quality ingredients (US Angus beef top sirloin) and simple, expert preparation. With a selection of Belgian-inspired specialty beers and cocktails, and no bottle of wine more than $45, Maxime aims to please.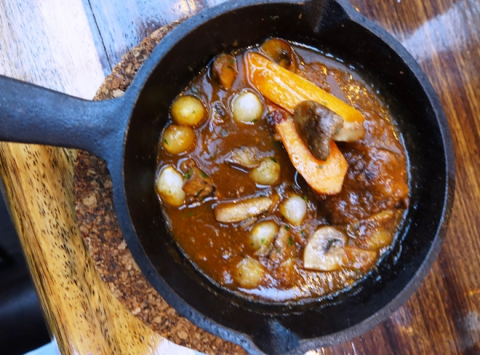 The décor feels as authentic as the food tastes. Exposed brick everywhere, a wraparound bar and bakery area (all the desserts are homemade), centerpiece fireplace, charming artwork, black and white French photos, and a wonderful glass-enclosed patio dining area in the rear of the restaurant. There's also a 100-seat private event dining space downstairs.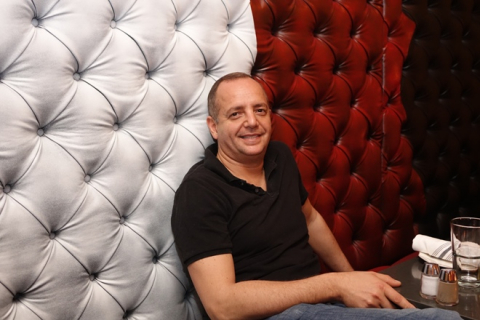 Says owner Ben Kirane, "We want our customers to be frequent visitors who stop by for happy hour after class or work to enjoy a variety of beverages, excellent food, and friendly conversation, and then stay for dinner!"
The beouf bourgoignon (an hors d'oeuvre we'd love to see on the entrée menu too) and profiteroles are musts!
Together with restaurateurs Moe and Joe Idrissi (of Bodega and Thunder Burger), this stellar team has 'La Formule' for success.