Masterworks from the Hirshhorn Collection Through Sept. 4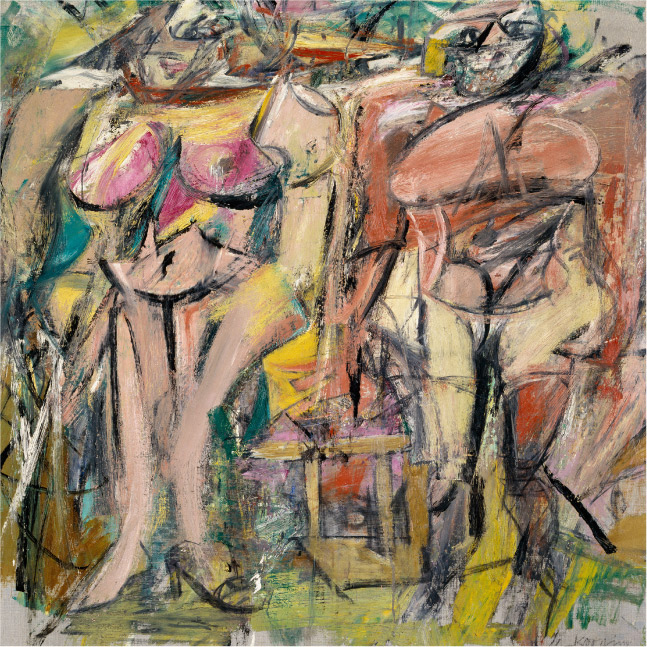 The Hirshhorn Museum and Sculpture Garden is hosting an exhibition of its masterworks through September 4, 2017.
Joseph Hirshhorn, whose 1966 gift to the nation of nearly six thousand works led to the creation of the Hirshhorn Museum and Sculpture Garden, was a passionate and knowledgeable collector. He amassed art by some of the greatest figures of modernism, such as Auguste Rodin and Willem de Kooning, and took risks by supporting emerging artists. Since its opening in 1974, the Hirshhorn has carried on its founder's legacy through an active and ambitious program of acquisitions. Its highly regarded collection charts the development of modern and contemporary art from the late nineteenth century to the present, across the world, and across media.
"Masterworks from the Hirshhorn Collection," a new rehanging of the third-level permanent collection galleries, features highlights of Joseph Hirshhorn's original gift alongside some of the newest additions to the collection. Featuring more than 75 works in virtually all media, the exhibition includes several major artworks returning to view after more than a decade, such as Jean-Paul Riopelle's 1964 Large Triptych, as well as in-depth installations devoted to some of the most important artists in the collection.
More than a dozen paintings and works on paper by Willem de Kooning are exhibited alongside sculptures by Alberto Giacometti, creating a riveting conversation between two of the 20th century's greatest figurative artists. Other cornerstones of the collection on view are Constantin Brancusi's Sleeping Muse I (1909–10), Edward Hopper's Eleven A.M. (1926), Ed Ruscha's The Los Angeles County Museum on Fire (1965–68), Louise Bourgeois' Legs (1986/cast 2008) and Ron Mueck's Untitled (Big Man) (2000).
The exhibition is augmented by a special loan of Peter Doig's painting Spearfishing (2013), which hangs alongside richly colored canvases by Francis Bacon, Richard Diebenkorn and Wifredo Lam.