Mason Jar Salads: The Cure for Sad Desk Lunch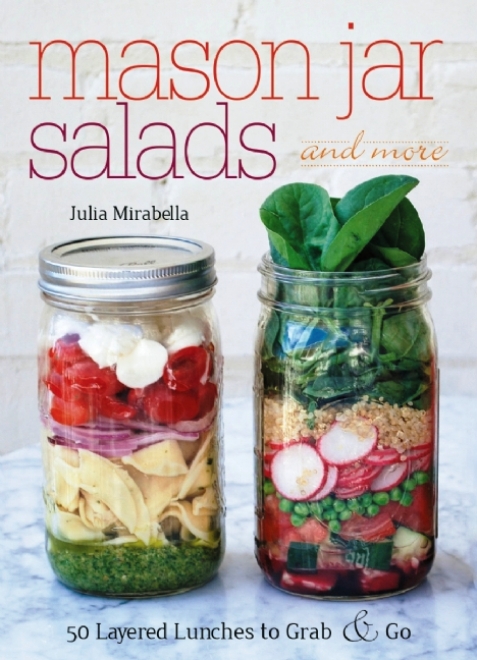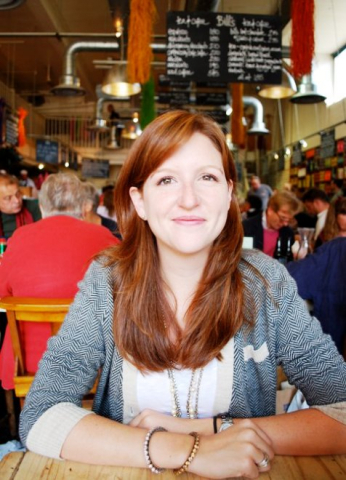 A good friend, Julia Mirabella, is a young up-and-coming attorney in town. My morning coffee group at Java House on 17th and Q Street, NW, first met Julia when she was what we dubbed a high powered paralegal with the firm of Sidley Austin, LLP. That was about seven years ago. She has come a long way since that time. After a couple of years as a paralegal Julia knew she wanted to go to law school and headed off to Boston University. We followed her career long distance and heard the details when she came back and joined us for coffee during vacations. She graduated magna cum laude in May of 2012. We weren't the only ones who recognized her brilliance as she received among many other honors the Melville M. Bigelow Scholarship Award for the member of the graduating class who has shown the greatest promise as a scholar or teacher of law. We could have told them that just from talking with her over coffee.
But Julia wanted to practice law and she went on to clerk for Judge Boyce F. Martin, Jr. on the Sixth Circuit Court of Appeals in Louisville, KY. She then came home to D.C. and did a stint at the Center for American Progress, as a D.C. Bar Pro bono Fellow and is now back at Sidley Austin, LLP. as an Associate where she handles white collar and complex commercial litigation.
Now clearly that would make for a very satisfying career for most people. But for Julia that's not enough. She has now added a new line and title to her impressive resume and it's that of cookbook author. This has clearly been a labor of love for her. Julia talks about the inspiration for doing the cookbook as really coming from her family. She grew up in a household that emphasized Italian food and taught her to love cooking with fresh ingredients. When starting her first job as an attorney she realized she needed to rethink her work lunches so she could eat better and healthier. Her love of food has even led her to start a blog which you can follow at www.myfoodandotherstuff.com. Julia says, "I was busy at work, working late hours, and eating out every day for lunch. A few months into the job, I knew something had to change. My solution has been to make my salads in Mason jars. By spending a little time on the weekend making Mason jar meals for the coming week, I've solved many of the difficulties of bringing my lunch to work."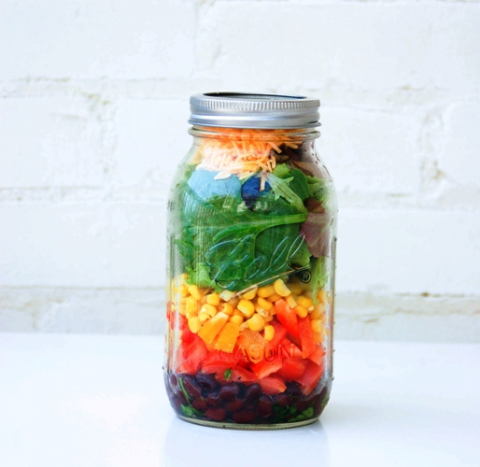 Julia's solution could be the right one for a lot of people who are short on time but want to eat a healthy meal for lunch. These appetizing salads in a Mason jar are easy to make and will have everyone at work asking where you got the idea. The Mason Jar Salads cookbook is now available to pre-order on Amazon.
Here's a recipe from her book:
Southwestern Salad
Colorful with lots of protein and antioxidants, this hearty salad will keep you satisfied until dinnertime. You can step it up a notch with a little hot sauce in your salad dressing if you want to make things interesting.
Makes 1 serving
3 tablespoons lime vinaigrette
1⁄2 cup black beans, rinsed and drained

1⁄2 red vine-ripened tomato, diced

1⁄4 red bell pepper, diced
1⁄4 yellow bell pepper, diced

1⁄2 cup diced avocado (optional)

1⁄2 cup corn kernels, fresh or frozen
2 cups mixed salad greens

1 ounce Cheddar cheese, grated

1 quart-size Mason jar
Start by pouring the vinaigrette dressing into the Mason jar. Then layer in the black beans, tomato, bell peppers, avocado, and corn. Finish with the salad greens and, finally, the Cheddar cheese. Seal and refrigerate until ready to use.
Lime Vinaigrette
2 tablespoons lime juice

1 tablespoon chopped fresh cilantro
pinch of salt

freshly ground black pepper, to taste
dash of hot sauce (optional)

3 tablespoons olive oil
Whisk together the lime juice, cilantro, salt, pepper, and hot sauce (if using). Slowly add the olive oil, whisking, until the dressing thickens.