Mary Page Evans exhibit opens at Addison/Ripley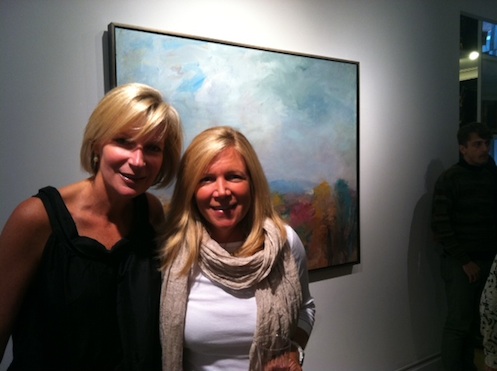 Fans and friends celebrated artist Mary Page Evans at the opening of a new exhibition last week at Addison/Ripley Fine Art.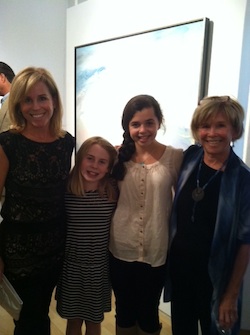 "Few artists paint with the courage, high energy and confidence of Mary Page Evans," wrote gallery founder Chris Addison. Evans is "an artist of long experience and deep conviction who brings to her work the strength of well observed landscapes and the grace and fluidity of nature. Few make the transition from paper to canvas so seamlessly or paint so prolifically. And even fewer apply so successfully their sense of poetry, of verbal rhythms to the work of their brushes.
"Although unfaltering over several decades of exhibiting her work from Moscow to New Delhi and throughout the United States, Ms. Evans expresses, in this most recent body of work, further refinement and an edgy reduction that seems both a tribute to the early influence of her acknowledged mentor, colorist Gene Davis, and the confirmation of a mastery of her medium that has scoured extraneous information from her pictures and added a deeper sense of the artist's delight in subject and profession," Addison wrote.
The gallery is at 1670 Wisconsin Ave. NW. Tel. 202.338.5180.