Mary Louise Kelly Does Tudor Place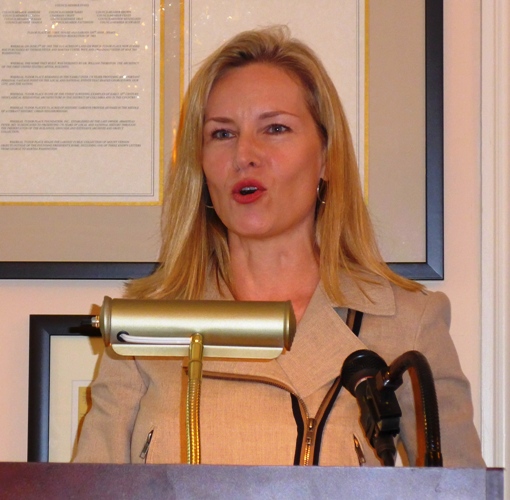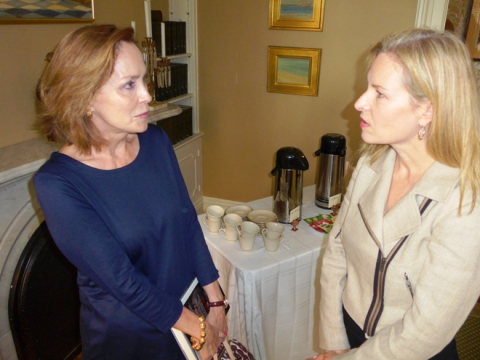 "How autobiographical is the protagonist?" That's a question Mary Louise Kelly gets a lot about Caroline Cashion.
At Tudor Place Monday talking about her latest thriller, The Bullet, Kelly smiled, explaining with the easy answer that they're both addicted to Patisserie Poupon. Pastries from the local French bakery have made their way onto this political reporter turned fiction writer's pages and magically appear at book events everywhere.
Retiring Executive Director Leslie Buhler introduced Tudor Place's new curator Grant Quertermous before welcoming the Georgetown author to Landmark Society members and Georgetown friends. Kelly's impressive work history and stellar credentials prompted one guest to exclaim, "But she's not that old!" No, indeed she's not.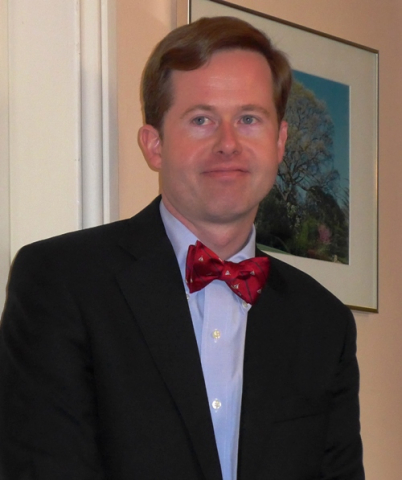 The genesis of The Bullet, largely set in Georgetown, is a true story. About three years ago at her son's little league game, Kelly met a mom on the bleachers who'd just had 'a helluva week.' Having come from a doctor's appointment where she was being treated for long-standing carpel tunnel syndrome, the technician asked her, "So how long have you had that bullet in your neck?" With no recollection of ever being shot and no scars, it was a total mystery (to this day).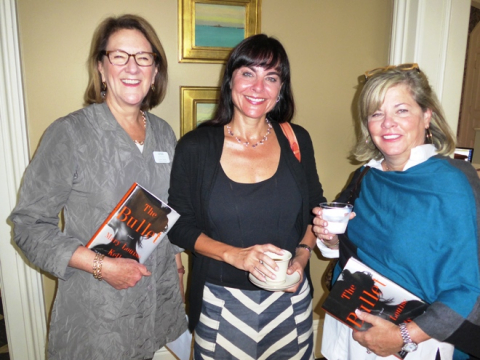 Kelly went home to ponder the question of whether it was possible to be shot and not even know it.
She played around with different scenarios and The Bullet was born. In the novel, 37-year old Caroline Cashion, a professor of French literature at Georgetown Iniversity (and yes, Kelly too taught at Georgetown) discovers a bullet lodged near the base of her skull. No entrance wound or scar so she confronts her parents and learns that, in fact, she had been shot, and her biological parents murdered when whe was three. She sets out on a quest to what happened and the killer.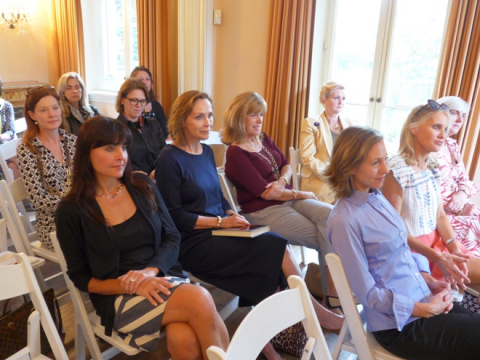 After spending two decades traveling the world as a reporter for NPR and the BBC, often in war zones, the mother of two found herself at a crossroads. It was flying with the Secretary of Defense in a helicopter over Baghdad when she received a cell call from home about her four-year old being very sick. The Harvard and Cambridge University-educated journalist knew it was time for a career change.
If you've seen her in pre-Nike Barnes & Noble sitting for hours with one latte, it was probably Kelly working on her first novel, also a thriller, Anonymous Sources.
No third book yet. Look for Kelly at neighborhood coffee shops and you may be her next inspiration.