'Marvelous Matters: Morning Tea Time' at Lady Camellia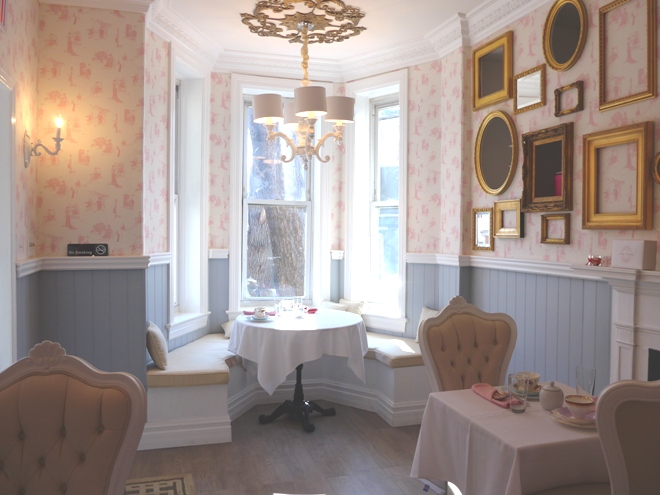 Lady Camellia Pastry and Tea Room and Marvelously Well-Mannered have joined together to offer a "Marvelous Manners: Morning Tea Time" for children ages 6-11.
On Saturday, May 24th from 9:00 to 10:00 am inside the elegant Lady Camellia Pastry and Tea Room, certified etiquette experts Catherine Wallace and Jessica Marventano will teach children the basics of every day kindnesses and table manners through tea-time activities, including enjoying Lady Camellia's new and just right-sized children's tea menu of delectable savories, scones and sweets.
Catherine Wallace notes, "Tea time is an exquisite little joy of life. It one of the best times to talk about manners because it is everything that manners should be: warm, considerate and inviting. And Lady Camellia Pastry and Tea Room is charming and welcoming. It reflects beautifully what tea time is all about."
Lady Camellia Pastry and Tea Room owners Han and Debby think manners and tea go well together. Debby says, "Manner is a must ingredient in having a tea. Without it everything will be just tasteless. Marvelous Manners will complete the full experience that Lady Camellia is striving for."
Jessica Marventano says, "Marvelous manners, like a cup of tea, make life more pleasant. We are excited to be working with Han and Debby on these classes."
Classes will be held on occasion throughout the year. Space is limited. To reserve a spot for the $60 (plus tax) class, email queengrace@marvelouslywell-mannered.com.
Lady Camellia is located at 3261 Prospect Street in Georgetown.