Martin's Hosts Georgetown Dish "Meeting"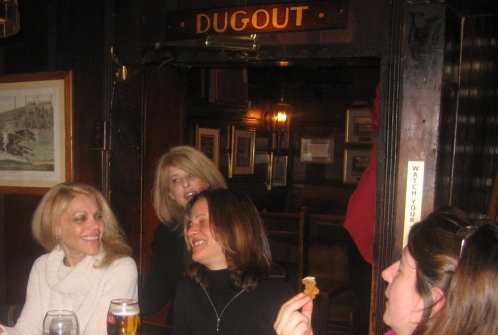 The Georgetown Dish held a "staff meeting" at Martin's Monday night, starting at 6:00 and
Image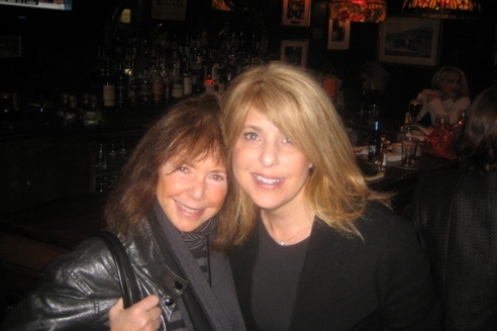 ending, well...we're not sure exactly. Bartender Kevin Delaney kept the nutritious grape- and wheat-based beverages flowing, leading to a highly successful meeting. Since the agenda was vague, it can reliably be said that everything was accomplished. In addition to Managing Editor Bonnie Cain, Associate Publisher Judith Beermann, Hollywood on the Potomac's Janet Donovan, Mary Bird, The Luxe Life's Tricia Huntley, Wendy Gordon, photographer Leslie Kamrad and intern Nika P. Nour, friends of the Dish including Kiki Ryan, Jackie Kucinich, Fran Berk, Alex Ruttenberg, Anne Hawke, David Bass, Tim Burger and Bruce Drake joined the "meeting."
Image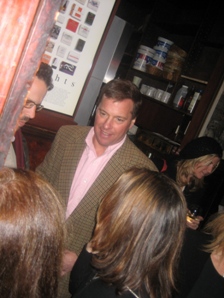 When the gathering's convener warned Delaney that she had forgotten her wallet, he said, "You should have told me that after I poured you a drink." He then threatened to call the police, but soon began passing out the first of many delicious Stella Artoix. The Dish thanks its dear contributors and friends. Hitting new traffic records each week, it is attracting over 10,000 visitors per month.
Just so you know: "In the late 1890s, William S. Martin traveled from Galway, Ireland to America. Forty years later, he and his son, William G. Martin, opened Martin's Tavern on the corner of Wisconsin Avenue and N Street NW." In 1949, William G. Martin's son, William A. Martin, joined the Tavern after serving in the Navy during World War II. William A. Martin attended Georgetown University Medical School, and excelled as a Golden-Gloves boxer and Pro-Am golfer. His stories of "The Dugout," recalling countless meetings with Speaker Sam Rayburn, Senator Lyndon Johnson, and other monumental Capitol Hill leaders, were passed on to his son, current owner Billy Martin.
Martin's recently celebrated its 75th anniversary.
Image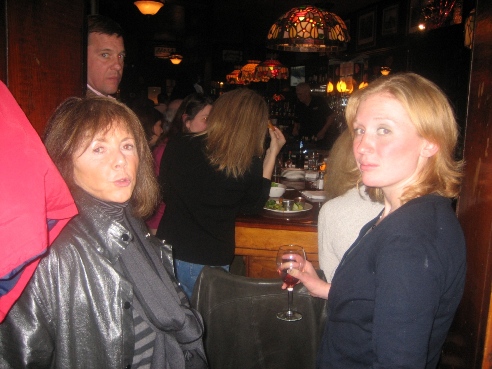 Judith Beermann and Jackie Kucinich celebrate the 75th anniversary carefully.
Image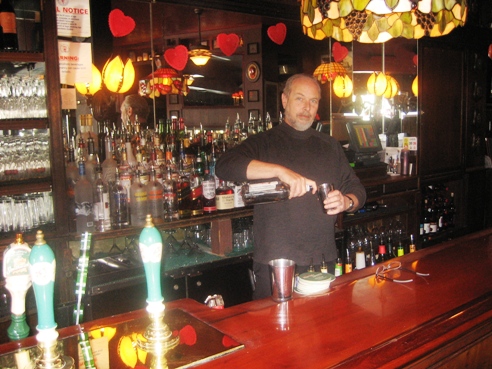 Ron Newman is in charge at the bar, and as Martin's general manager.
Image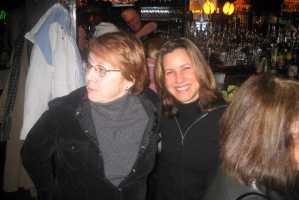 Kevin Delaney does the important work behind the bar, while Bonnie Cain and Beth Solomon pose.